The firm's corporate advisory team also lent a hand to KPMG in a restructuring matter involving a real estate giant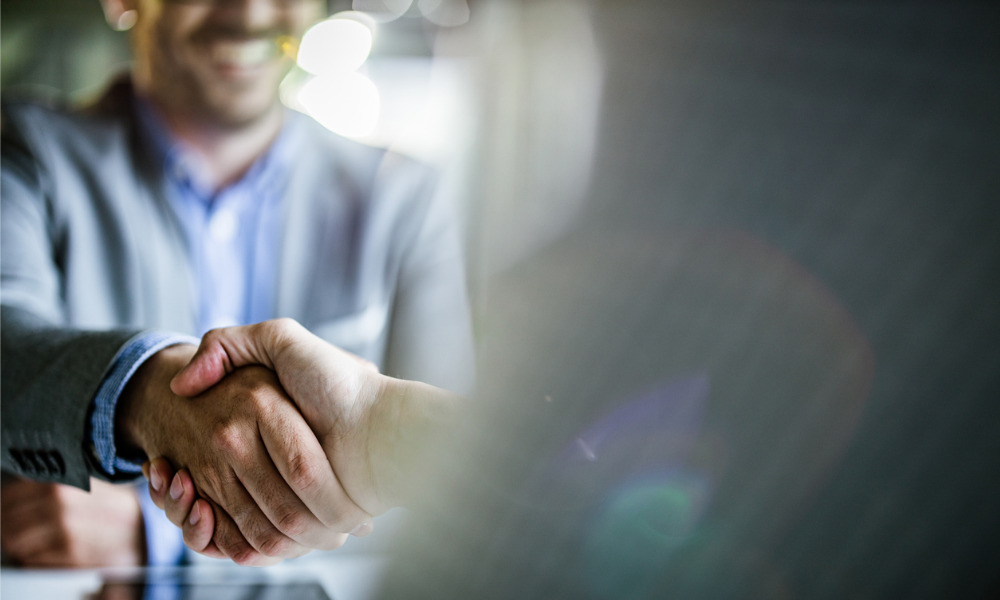 Gadens has supported the board of ASX-listed software and service company The Citadel Group on a proposed multimillion-dollar scheme of arrangement sale.
As per the deal, Citadel will enter into a binding scheme implementation deed with Pacific Group Bidco Pty Ltd, an entity under the umbrella of private equity investment company Pacific Equity Partners (PEP). The agreement proposes the acquisition of 100% of Citadel's shares by PEP through scheme of arrangement, Gadens said.
"The transaction has an enterprise value of $503.1m, valuing Citadel's equity at $448.6m," the firm said. "The sale gives further opportunity for Citadel to grow and expand their operations in the technology sector with the option for its current shareholders to retain an indirect interest in the business."
A scheme meeting is expected to be set for early December in order to approve the deal, which is subject to customary conditions. Macquarie Capital served as Citadel's financial adviser.
Gadens corporate team head and chairman Jeremy Smith said that Citadel has been on "a phenomenal growth journey" over the years of their collaboration.
"We are delighted to have had the opportunity to advise Citadel on this transaction. Following its recent acquisitions of the Wellbeing Software Group and Noventus, Citadel has been on a phenomenal growth journey and has positioned itself as one of Australia's leading software companies. We are extremely proud to have supported Citadel on its journey through an IPO in 2014 and subsequent growth initiatives," he said.
Smith co-led the Gadens corporate advisory team with partner Jol Rogers on this transaction. They received support from senior associate Steven Wambeek, associate William Zhang and lawyer Elizabeth Gregory.
"In a dynamic business environment, Gadens has continued to support its clients on a range of deals from primary and secondary capital raises to more recent engagements as M&A activity has rebounded," Rogers said.
LJ Hooker restructuring
Smith was also part of the massive multidisciplinary Gadens team that advised KPMG in its role as voluntary administrators of certain entities within Australia/New Zealand real estate giant LJ Hooker.
The transaction involved a deed of company arrangement proposal that "will see the key entities out of administration and placed into the hands of existing management," Gadens said. The proposal was presented with the support of LJ Hooker group chairman L Janusz Hooker and New York billionaire Michael Fuchs.
"The high profile transaction ultimately approved by the creditors will see a debt reduction of up to $10m for the nearly 95 year old business which spans Australia, New Zealand, Indonesia and PNG, with an equity commitment of $30m to support the business moving forward," Gadens said.
The firm's team began assisting KPMG in June as it considered a number of proposals to "acquire and recapitalise the household name," Gadens said.
"The voluntary administrations have involved several international players, most significantly UK-based secured lender, Intermediate Capital Group (ICG), and Singapore-based bidder (and secured creditor of other entities in the LJ Hooker group), Koi Structured Credit," the firm said. "Local players included Anchorage Capital Partners, which also put forward a proposal to acquire and recapitalise the brand."
Gadens worked alongside Allens Linklaters (who advised ICG), Gilbert + Tobin (who advised LJ Hooker), Ashurst (who advised Anchorage Capital Partners) and Baker McKenzie (who advised Koi Structured Credit) on the deal.
"This is exactly the kind of high profile and complex matter where Gadens is playing an active part in this market, and I am really pleased to see us at the table alongside leading firms like G+T, Allens, Ashurst and Bakers," Gadens CEO Mark Pistilli said. "The leading roles we have recently played in the Rapid Loans Group and Silver Heritage Group matters, and now on LJ Hooker, show that we belong at that table with Australia's leading restructuring and insolvency advisers."
The firm's team was led by restructuring and insolvency partner James Roland, who was joined by senior associate Clementine Woodhouse. In addition to Smith, corporate advisory partners Robert Tracy, Hazel McDwyer and Brett Feltham pitched in as did special counsel Breanna Davies. Banking and finance partner Elliot Raleigh was also a key member of the team.
"We are pleased to have advised KPMG in relation to this technically challenging and complex restructuring. This has been an enormously rewarding engagement for our team on several fronts. That said, the real enjoyment (and satisfaction) on this matter has been the opportunity to work as a team with KPMG to deliver this result," Roland said.