The new hire will add significant capability to the firm's property, construction and planning group, says chief executive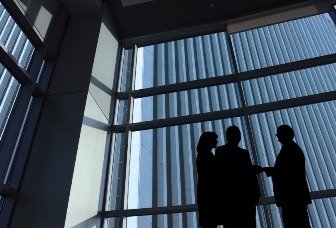 Gadens has bolstered its property, construction, and planning group with the appointment of a new partner who came from a global firm.
Daniel Middleton has joined the national firm. He made the move from Baker McKenzie, where he rose up the ranks from senior associate to special counsel to partner. He was also previously with Simpson Grierson in New Zealand, Wragge Lawrence Graham in the UK, and Ashurst in Australia.
"Having developed his career as a leading front-end construction and infrastructure specialist, Daniel's expertise spans the full spectrum of drafting and negotiating contracts relating to the procurement of major construction and infrastructure projects, and the subsequent operation, maintenance, leasing and sale of those assets," Gadens chief executive Grant Scott-Hayward said. "He has significant experience from working on a wide range of projects in a variety of environments and market sectors including property development (developers and lenders), universities, renewable energy (wind, solar and hydro), water infrastructure and public-private partnerships (PPPs). Daniel is a valuable addition to Gadens' strong property team."
Middleton said that the move was motivated by the excellent reputation of the Gadens property, construction, and planning group, which presents great opportunities to work with brand-name clients on some of the largest and most exciting transactions in the property and construction industry.
The transition is expected to be seamless, as the new partner has worked with a number of clients that the firm serves, Scott-Hayward said.
"He will add significant capability and will complement the existing skills within our property, construction, and planning group to provide clients with an even stronger, fully-integrated 'one-stop shop' service," he said.