Top lawyer emphasises the firm's bipartisanship as key to attracting former government lawyers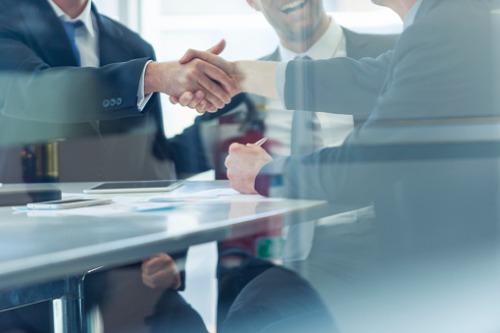 Rod Rosenstein, the former US deputy attorney-general, has joined the King & Spalding partnership.
In his former role as the second-highest ranking official of the US Department of Justice, Rosenstein oversaw special counsel Robert Mueller's investigation into Russian influence on the 2016 US presidential elections. When he left the department in May after the conclusion of the Mueller investigation, Rosenstein had already spent nearly two decades in leadership roles at the department, serving under Presidents George W. Bush, Barrack Obama, and Donald Trump.
Rosenstein has joined the firm's special matters and government investigations practice. King & Spalding said he will use his extensive prosecutorial and enforcement experience to help corporate, institutional, and individual clients on sensitive and reputational challenges, including matters involving government agencies, legislative bodies, or state attorneys-general.
Robert D. Hays, Jr., chairman of King & Spalding, described Rosenstein as an "exceptional trial lawyer, strategist, and leader" who has "unquestioned integrity and toughness."
Rosenstein emphasised the firm's bipartisanship as key to attracting former top government lawyers. The experienced lawyer, who has worked with many current and former firm lawyers in both Republican and Democratic administrations, said that the firm stood out to him while choosing where he should pursue his private practice because of its long and distinguished record of success in courts, its focus on helping clients resolve complex and sensitive matters in the US and beyond, and its inclusive and collaborative culture.
Rosenstein joins a long list of former senior officials of the US Department of Justice who have joined King & Spalding. The firm has attracted the likes of Sally Yates, former deputy US attorney-general; Zachary Fardon and John Horn, former US attorneys; Alicia O'Brien, former associate deputy attorney-general; and Zack Harmon, former FBI chief of staff.
The firm also recently added Dan Coats, former US director of national intelligence, as well as Stephen Vaughn, acting United States Trade Representative (USTR) and former general counsel of the USTR.
Rosenstein earned his economics degree, summa cum laude, from the University of Pennsylvania's Wharton School. He earned his JD, cum laude, from Harvard Law School, where he was an editor of the Harvard Law Review. He clerked for Judge Douglas Ginsburg of the US Court of Appeals for the DC Circuit in 1989 before joining the US Department of Justice in 1990, starting at the prestigious Public Integrity Section of the Criminal Division.
Wick Sollers, chair of the firms special matters practice, said that Rosenstein "deserves his well-earned reputation for being decisive and unflappable in extraordinary professional situations."