A former Commonwealth Attorney-General has been appointed to the Family Court judiciary.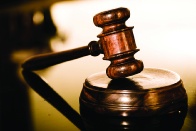 Former Attorney-General, Hon Robert McClelland has been appointed as a judge of the Family Court of Australia.
In a statement released yesterday, Attorney-General
George Brandis
QC paid tribute to McClelland's commitment to improving the family law system during his tenure as Attorney-General.
"He instituted a number of changes to the Family Law Act 1975 to better support separated and separating families and improve the way that the family law system responds to family violence and child abuse," said the statement. "Mr McClelland is an experienced and respected former Commonwealth Attorney-General who will be a valuable addition to the Bench of the Family Court and I congratulate him on his appointment."
McClelland was admitted to practice in the Supreme Court of New South Wales in 1982, following the completion of a Bachelor of Arts Law at the UNSW, and in 1996 was elected as the Federal Member for Barton. He then served as the Commonwealth Attorney-General from 2007 to 2011 and the Vice-President of the Executive Council from 2010 to 2012.
Mr McClelland was admitted as a barrister in 2011 and is currently a partner at Carroll & O'Dea Lawyers.
Mr McClelland's appointment will fill the vacancy left by the retirement of the Hon Stuart Fowler AM and will commence on 16 June this year.