General counsel pay is at its highest since 2014… UK, Belgian legal pro bodies sign Brexit-proofing agreement…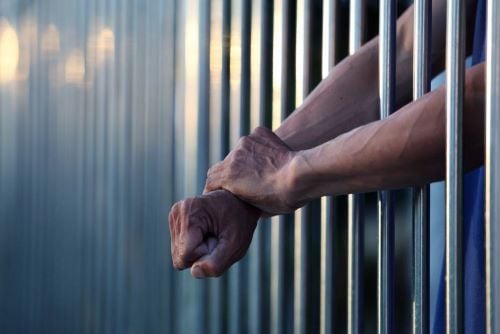 Former law firm chair jailed for fixing his daughter's college exam
The former chair of New York law firm Willkie Farr and Gallagher has been jailed for one month after being found guilty of a fraud-conspiracy to fix his daughter's college entrance exam scores.
Bloomberg reports that Gordon Caplan paid U$75,000 and pleaded guilty in court in Boston last week.
Caplan, who was American Lawyer's Dealmaker of the Year 2018, was one of 35 parents who have been charged with participating in a scheme along with some athletics coaches at elite colleges, estimated to be worth $25 million.
They include Desperate Housewives star Felicity Huffman who was jailed for 2 weeks for paying $15,000 to boost her exam score.
An FBI transcript of a call between Caplan and scheme ringleader Rick Singer, reveals the then-law-firm-chair said: "I'm not worried about the moral issues here. I'm worried about the, if [his daughter] she's caught doing that, you know, she's finished."
General counsel pay is at its highest since 2014
The evolution of the role of general counsel from legal watchdog to corporate decision maker has been reflected in the amount they are paid.
Since 2014, average pay for general counsel has risen 7.4% according to BarkerGilmore's General Counsel Pay Trends 2019, which analyzed data from the 500 largest firms in the US (by revenue) listed on the Nasdaq, NYSE, and NYSE American (the Equilar 500).
Median reported total pay among Equilar 500 General Counsel was $2.6 million, a 3.7% increase from the previous year. GCs in the healthcare sector, including life sciences, received the highest total compensation.
The largest gains for GC have been in the financial sector where pay has risen 36% in the year from 2017-2018 while those in the basic materials sector have seen a drop of 16.8% over the same period.
The survey also found that, since 2015, male General Counsel have out-earned their female counterparts by over 11.0%, on average. In the last year, male median total compensation increased by 4.4% while pay for women decreased by 9.4%.
UK, Belgian legal pro bodies sign Brexit-proofing agreement
Several organizations representing legal professionals in the UK and Belgium have signed a memorandum of understanding aiming to protect post-Brexit working.
The legal profession representative bodies including the Law Society of England & Wales and the Belgian bar association, will urge their respective governments to ensure that lawyers from both jurisdictions will be able to practice across both as they currently do.
A current Belgian law only gives UK lawyers the right to practice in Belgium until December 2020.