In exchange for beers and a Benjamin, he thought he could prove his wife was having an affair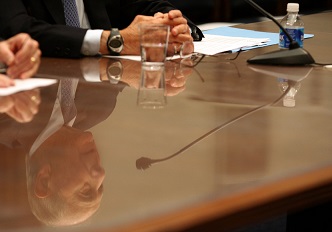 A former judge in the US has eluded prison time after he pleaded guilty to promising and giving bribes to an agent of the Federal Bureau of Investigation for his wife's text messages.
Arnold Ogden Jones II, a former judge of the North Carolina Superior Court, was sentenced last week to two years of probation, a fine of US$5,000, and 100 hours of community service, according to a report from
The Associated Press
.
He pleaded guilty in March to promising and paying gratuities to a public official, the US Attorney's Office for the Eastern District of North Carolina said.
Between October 10 and November 03 2015, Jones "gave, offered, and promised cases of beer and $100" to the FBI agent who was to compel a wireless network to produce his wife's text messages.
The judge, who suspected his wife was having an affair, wanted to conceal the agent's involvement in getting the messages, according to multiple audio recordings. He also agreed to destroy evidence of the crime.
Jones was also captured on video exchanging cash and a disk that purportedly contained the messages "on the steps of the Wayne County Courthouse in his judicial robe."
Related stories:
Fugitive lawyer teases prosecutor on Twitter
Dozing lawyer causes mistrial