A highly respected corporate lawyer who has been a director and general counsel for one of the largest global media groups will join the Melbourne office of a Top Tier as partner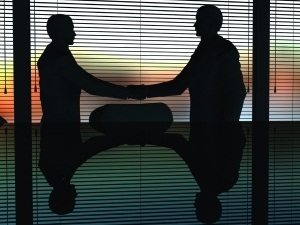 Renowned corporate lawyer and a former general counsel of the Daily Mail and General Trust Group, Peter Ickeringill, will join global law firm Baker & McKenzie as a partner in its Melbourne office.
He finishes at his current firm,
Corrs Chambers Westgarth, this week, and begins at Bakers in December.
Ickeringill has advised boards, CEOs and other senior executives on major mergers and acquisitions, particularly in the manufacturing, media and financial services sectors, for more than 30 years.
He has been based in some of the world's major commercial centres including London, Hong Kong, Beijing and Melbourne, where he has been a partner of first-tier law firms and also a director and general counsel for one of the largest global media groups.
Baker & McKenzie's Australian national managing partner
Chris Freeland
says Ickeringill's appointment is a significant move for the firm in its quest to grow the corporate practice.
"Peter is one of the most experienced lawyers in his field in Australia. He brings with him an unrivalled depth of knowledge of the local M&A, manufacturing, media and financial services markets, as well as a strong international perspective having worked in the UK and China for many years," he says.
Ickeringill says he decided to make the move to Bakers as it is "the global firm against which all others are measured".
"It sets the bar for brand recognition and reputation, worldwide service, industry knowledge and practice depth," he says. "These qualities, together with the Firm's vast international network, will enable me to meet the growing demands of my clients with world's best practice capabilities."
The partner's most recent deals have been some of the largest in the country, including the establishment of Orora Group and its demerger by scheme of arrangement from Amcor; Sinopec's acquisition of joint venture interests in the East Timor Sea from AED Oil; the establishment of Daily Mail Australia by joint venture between DMGT, Nine Entertainment and Mi9; and the acquisition of Nova Entertainment by interests associated with Lachlan Murdoch.
Additionally, Ickeringill volunteers for various community groups, including the Deafness Foundation - a public charity devoted to the interests of the deaf and hearing impaired in Australia - where he is the chairman and president.