Professional bodies globally must drive gender equality… Thomson Reuters launches tax law AI solution…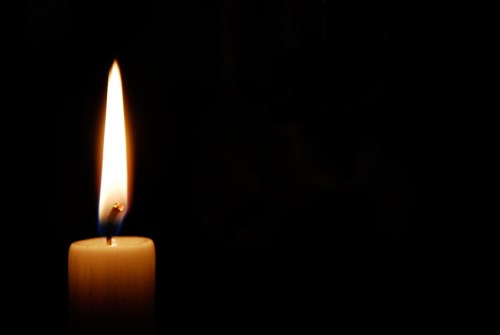 Former DLA Piper senior partner Juan Picón has died
Juan Picón, the former senior partner at DLA Piper, has died according to reports late Wednesday.
Mr Picón left the firm in 2017 after only two years into his term as senior partner and joined Latham & Watkins, where he was managing partner for Spain, his home country; and co-chair of the Latin American practice.
One of the top corporate lawyers in Spain, he also spent time at Clifford Chance and legacy firm Squire Sanders & Dempsey, and when he became senior partner at DLA Piper, he was the first from outside the UK to hold the role.
In a recent LinkedIn post, Mr Picón posted about a health challenge.
Latham & Watkins has now confirmed that Mr Picón's passing followed a battle with lymphoma.
Chair and Managing Partner Rich Trobman paid tribute to the man who left an indelible mark on the firm and those who knew him.
"We mourn the passing of our extraordinary and dear friend and partner. A giant in so many ways, and an inspiration to all who knew him, we mourn the loss of a truly special individual. He positively impacted the lives of so many, and he will be deeply missed," he said.
The firm's tribute called Juan Picón a "truly extraordinary colleague, visionary leader, gifted lawyer, and an incredibly selfless and kind human being."
Professional bodies globally must drive gender equality
All professional bodies have a part to play in addressing gender equality in the law according to the Law Society of England & Wales.
As it launched its international women in law report, the society urged a consolidated approach to drive gender equality at law firms and corporates globally.
"In jurisdictions across the globe, female lawyers are experiencing significant barriers to progression and are struggling to reach senior leadership roles in equal numbers to men," said Law Society president Christina Blacklaws.
She added that some jurisdictions' laws perpetuate gender inequality in the workplace.
"For example, in some jurisdictions it is legal to avoid hiring pregnant women – making it much more difficult for working mothers to progress," she added. "As a profession which strives to uphold justice, the legal profession must be at the forefront of the fight for gender equality."
The Law Society and other professional bodies launches the Women in Law pledge this week, calling on law firms, bar associations, and law societies to lead by example.
"In signing the pledge, organisations will hold themselves accountable for driving gender equality in their workforce and helping to create a more diverse profession," said Ms. Blacklaws.
Thomson Reuters launches tax law AI solution
Thomson Reuters has announced a new artificial intelligence solution to assist with complex tax law and regulation.
Checkpoint Edge is driven by databases of over 25,000 tax law, insights and analysis updates for over 180 countries.
"Tax law today is more complex than ever before," said Charlotte Rushton, president, Tax & Accounting Professionals at Thomson Reuters. "Tax and accounting professionals are expected to keep up with global tax policy that is changing at break-neck pace."
The solution learns user search behaviour and questions to improve results due to its AI-powered algorithms.