The retired lieutenant-general said the legal fraternity will benefit from a change to its culture.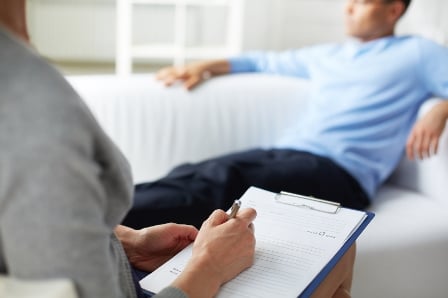 Retired General David Morrison AO has challenged the legal fraternity to speak up about mental illness.
The plea was made by Morrison, this year's Australian of the Year, in the annual Tristan Jepson Memorial Foundation lecture held last week at The Ceremonial Court of the
Federal Court of Australia
Law Courts Building in Sydney.
The former army chief made his challenge as the legal profession becomes fraught with professionals who are suffering from depression.
In the
lecture
, Morrison asked what solicitors and barristers, especially those starting their legal careers, are being asked to do.
"How far do the everyday workplace pressures intrude on how members of your profession live their lives?" he asked.
Later on, he said legal professionals see "hours billed…cases won, seniority gained, reputations for toughness and resilience forged, the commitment to the firm before self" as instrumental to success in the field.
The retired lieutenant-general implies, however, that there needs to be a balance in life to combat mental illness.
He also noted that a change in culture in the legal profession, particularly in removing the humiliation attached to seeking help for mental issue, is needed.
"The most significant contribution made by the leadership of the army was to tackle matters of culture," Morrison said.
While he did not advocate for the legal profession to "mirror" or "improve on" what is being implemented in the army, he called on leaders of the legal profession to act.
He advocated on leaders to "develop policies and workplace practices that support those in need."
"If we, leaders in the workplace…clearly communicate to our employees that they are not alone – that disclosing their circumstances will not result in adverse consequences at work – then we are…ensuring that we are not bystanders," he said.