Global firm co-founder dies aged 93... Team of 10 for Dentons in Canada...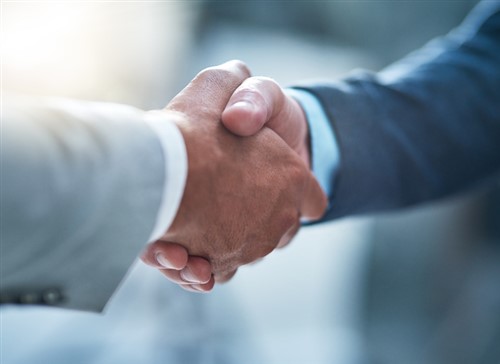 Linklaters has become the first of the Magic Circle firms to join the Singapore Academy of Law's Future Law Innovation Programme (FLIP).
The firm has been a supporter of the programme for some time but this commitment reflects its keenness to drive legal sector innovation by working with others in the profession.
"Innovation cannot happen in isolation. Key to its progress is the nurturing of a community that works collaboratively. When people and teams work in silos to solve problems, the solutions found often falter once they are applied in a wider context. FLIP offers an ecosystem where innovation in the legal industry can truly thrive," said Sophie Mahtur, partner at Linklaters in Singapore and one of its Global co-Heads of Innovation.
Currently 23 entities are participating in FLIP including nine small and medium-sized law firms, three large law firms, including Linklaters, two corporate counsel and nine legal tech companies.
Global firm co-founder dies aged 93
Robert H. Traurig, one of three co-founders of global law firm Greenberg Traurig, has died at the age of 93.
Born in Connecticut, Traurig served in the US Navy during the last years of World War 2 and served in the Korean War. In between, he studied law, inspired by his uncle's law firm.
After a short period working at a Miami law firm, Traurig founded his own practice, partnering in 1967 with Mel Greenberg and Larry Hoffman to establish Greenberg Traurig Hoffman, which has grown to the 2,000-strong firm it is today operating in 38 offices worldwide including Tokyo, Shanghai, and Seoul.
"Bob was unique and a huge influence on all of us at the law firm - lawyers and staff. His accomplishments and contributions to our firm, the legal profession and our community will remain as standards always. Mere words cannot do justice to his role in all our lives and the personal loss we all feel," commented Hoffman, who is current founding chairman of the firm.
Team of 10 for Dentons in Canada
Dentons' Canadian operation has been given a boost with the addition of a team of 10 lawyers from Toronto boutique firm McLean & Kerr.
The lawyers, including two joining as partners, are in the commercial real estate and litigation practices.
"We are focused on being the leading global firm in the Toronto market," said Blair McCreadie, Managing Partner of Dentons' Toronto office. "Adding depth and breadth to our team in Toronto is a key national priority for Dentons. This impressive group of individuals will provide added strength to our commercial real estate and leasing, commercial litigation, and construction practices as we continue to grow to meet the needs of our clients."