Australasian Lawyer presents a handy round-up of law firms' July promotions announcements.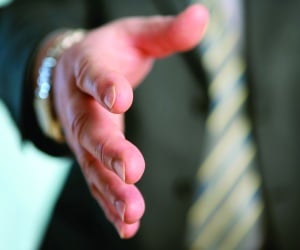 Major law firms have announced their new financial year promotions and lateral hires this week.
Twenty-seven new appointments heralded the opening of the new financial year at
Allens
. The firm has named 14 new managing associates and 13 new senior associates. Managing associates have been appointed in the firm's litigation, insolvency and restructuring, M&A, technology and media, competition, law, energy and resources and intellectual property teams.
Sydney-based Jonathan Flintoft and Melbourne-based Andrea Kennedy have been promoted to the partnership at
Baker & McKenzie
. Kennedy works in the firm's corporate practice; Flintoft in the intellectual property group.
Ten special counsel, 31 senior associates and one tax counsel have swelled the ranks of the Sydney, Melbourne, Brisbane, Darwin and Perth offices at
Clayton Utz.
Craig Boyle was appointed tax counsel in the Melbourne office.
Shelley Mulherin, commercial and dispute resolution lawyer at
DibbsBarker
in Canberra has been promoted to the firm's partnership for the new financial year. The firm has also appointed eight new senior associates across its Sydney, Brisbane and Canberra offices, along with four associates.
Gilbert + Tobin
have promoted four to partnership: Gail Christopher in banking and finance, Adam D'Andreti in the M&A team, Chris Williams in the patent group and Darren Fittler who established the firm's 'Third-Sector' not-for-profit practice area. Jessica van Rooy and Tony Rutherford have been appointed special counsel.
Three senior appointments opened the new financial year at
Gilchrist Connell
. Joel Zyngier has been appointed special counsel in Melbourne and will now head up the firm's employment practices liability team. Cassandra Paterson has been appointed as special counsel in Perth, along with Stephen Merrick who has been appointed as a new senior associate.
Environmental and planning law partner Robert Wilcher has joined the
Hicksons Lawyers
team from Hunt & Hunt. Wilcher has 27 years of experience in the practice area, working with both government and private sector clients across a range of environmental issues.
HopgoodGanim Lawyers
have appointed six lawyers into the partnership: three in family law and one each in construction, taxation and property. The new partners are Charles Sullivan, Justine Byrne, Tammy Berghofer, Rachel Murray, Alexandra Moles and Lisa Lahey, and all are based in Brisbane. The firm also made seven senior associate appointments and nine appointments to associate positions across its Brisbane and Perth offices.
Michael Tuckfield joins
HWL Ebsworth
from Clayton Utz, where he had been a partner since 1987. Tuckfield joins the firm's infrastructure and major projects team, along with Paula Campbell Tuckfield, consultant, also formally at Clayton Utz. The pair has extensive experience advising on infrastructure projects both in Australia and internationally.
Four
Kemp Strang Lawyers
, Nick Noonan, Michael Wirth, Joni Young and Mark Faraday have been promoted to the firm's partnership, and two lawyers have been elevated to senior associates. The promotions follow the appointment of 27 new lawyers and the addition of two new offices in Melbourne and Brisbane over the past 18 months.
Jessica Patterson has been appointed as a partner in the
Lavan Legal
liquor, events and hospitality team. Two senior associates and two associates have also been named.
Maddocks
has kicked off the new financial year by announcing six partnership promotions and a whopping 33 promotions to other positions. Alicia Albury, Aaron Klockzo, Alicia Sheridan, Ian Temby, Stella Wild and Michael Winram have been joined the partnership, and the firm now boasts an additional 12 senior associates, 15 associates and six special counsel.
Meanwhile,
Norton Rose Fulbright
has revealed 13 new special counsel and 12 senior associates. Based across the firm's Sydney, Perth and Melbourne offices, the new appointees span the banking and finance, corporate and M&A, dispute resolution and knowledge practice areas.
Russell Kennedy
has promoted Andrew Klein as principal of the firm's Canberra practice, which opened last year. Klein, who specialises in providing workplace relations, employment and compensation advice, has worked on investigations for ACT hospitals and a range of employment matters for the Commonwealth, embassies and consulates since joining the firm in 2014.
Corporate lawyer Jason Lambeth joins the
Thomson Geer
partnership from Gilbert + Tobin. Other new faces around the partnership table include Jason Marcus, Tara Page and Marc Wyld. Jeffery Chang and George Hodson have been appointed in the tax team and Claire Gitsham has been appointed to the partnership in the firm's disputes practice. Thirteen special counsel have also been named, along with 14 new senior associates.
TressCox Lawyers
begins FY2015/16 with the promotion of Kylie Agland to the partnership, and the elevation of David Fechter and Tracy Tran to senior associate in the corporate and commercial law team. The firm has also made seven associate promotions across the Employment, IR & Workplace Safety; Finance / Financial Services – Markets, Transactional & Regulatory; Commercial Litigation & Insolvency and Health & Aged Care practices.