Global firm strengthens Middle East team with new litigation head… Is it time to simplify legal language?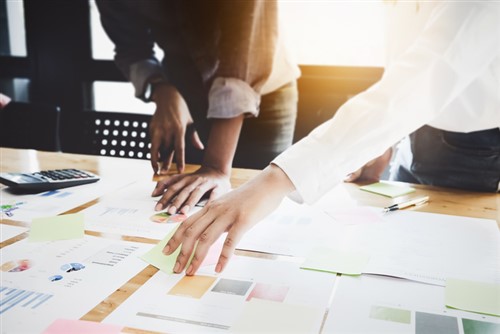 Two global law firms are among those backing legal automation startup Reynen Court LLC.
Clifford Chance and Latham & Watkins joined Prins H LLC in the Series A investment round for the tech firm which aims to make it easy, secure, and efficient for law firms to deploy heavy computing applications.
Clifford Chance CIO Paul Greenwood and Latham's CIO Ken Heaps will join the Reynon Court board.
Greenwood explained why his firm has got involved.
"Technology is playing an increasingly important role in our drive to service our clients in a way that is ever quicker, simpler, more efficient, and more robust. As the new wave of technologies enter the legal market, we need to consider how firms and clients can access them in a secure and integrated manner. We see Reynen Court as the missing piece of this evolving and exciting puzzle and we are delighted to be supporting its progress," he said.
Global firm strengthens Middle East team with new litigation head
Eversheds Sutherland has appointed a new head of litigation and dispute management for the Middle East region.
Rebecca Copley takes up the new role in January having held leadership roles in the UAE and the wider region. Her appointment comes at a time of growth for the global practice group's Middle East capabilities which has seen 5 recent hires.
"I am delighted that Rebecca has agreed to lead the Litigation and Dispute Management Group in the Middle East where we are seeing a steady increase in litigation and arbitration work, much of it centred around construction and development work or infrastructure projects," said Paul Worth, Paul Worth, global co-head of litigation. "I have no doubt that Rebecca will continue to drive things forward and help our clients in the region to thrive."
Is it time to simplify legal language?
Complicated and sometimes long-winded legal language has been questioned by a British appeal court judge.
Speaking at last week's Criminal Law Review Conference Lady Justice Rafferty, chair of the Judicial College, suggested that some of the language used is outdated.
She said that she is repeatedly called "learned judge" in legal text when simply "judge" would suffice without causing offence. And how passive voice phrases such as "it is thought" and "it is suggested" have reached the end of their natural lives.
She also provided examples of how text could be shortened – often halved – simply by choosing less wordy phrases.
Lady Justice Rafferty concluded that readers often do better when confronted with fewer words and challenged those who reject economy of expression to explain to her why next time they meet.