This year's Law Rock Sydney-leg saw two firm bands take home the win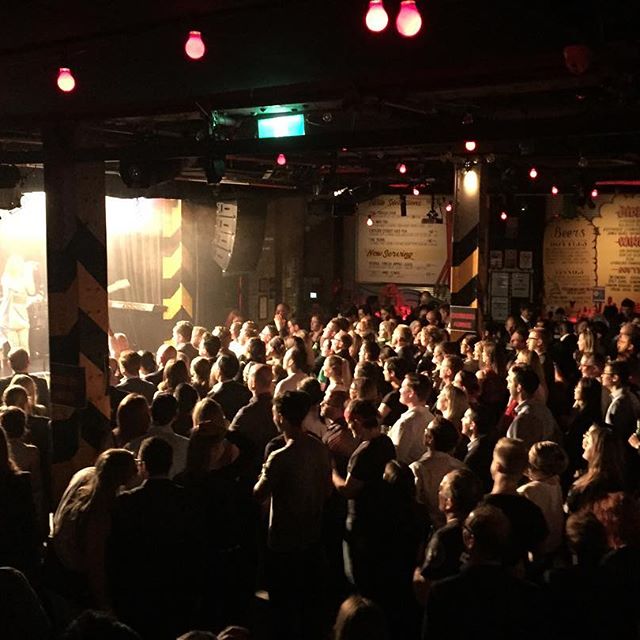 Last night was the second night of the Sydney leg of Law Rocks, that saw lawyers battle it out on stage for a year's worth of bragging rights.
Reigning champions
Herbert Smith Freehills
was the team to beat this year, taken out this year by
Norton Rose Fulbright
on night one and
Johnson Winter Slattery
last night.
"You're up on stage, the lights are blinding, the crowd is screaming and you've got you're 15 seconds of fame and you re-live that childhood dream of being a rock star in a stadium," Joseph Scarcella, partner at
Ashurst
and guitarist for Ash and the Hurts, told
Australasian Lawyer.
"It's about having fun it's not about winning or necessarily being the best rock band on the night – it's about entertaining the crowd, it's about looking like you want to be a rock band but everyone knows you're just a short, fat, bald lawyer."
This year, 10 bands competed over two nights in front of a 400-person crowd at the Oxford Art Factory, judged by Justice Lucy McCallum and musician Ged Corben, who were accompanied on the judging panel by ARIA award-winner Brendan Gallagher and Joe Herdman, Executive Producer of My Kitchen Rules.
Louise Santos, senior associate at Norton Rose Fulbright and lead singer of The Thorns, brought the global Law Rocks concert to Australia and after a successful debut last year, spearheaded the concert for a second year.
"For lawyers, you're workload is unpredictable so it would be hard to answer an ad for a real band because you can't make the time commitment but when you're doing it with other lawyers, they understand sometimes you can't make a rehearsal," she said.
"People were really keen to be involved for a good cause."
Law Rocks began in 2009 in London and since then, lawyers globally have become involved. Norton Rose Fulbright was crowed the winner of last week's Singapore Law Rocks concert.
The two-night event raised around $40,000 for this year's chosen charity, Mary's House, a new domestic violence shelter on the North Shore.
"The quality is exceptionally good, last year was the first one and we were all amazed," Scarcella said.
"We all think we suck as musicians, because obviously we apply our trade as lawyers but the quality is exceptional."