The legal leader has supported the advancement of women in the legal profession for more than twenty years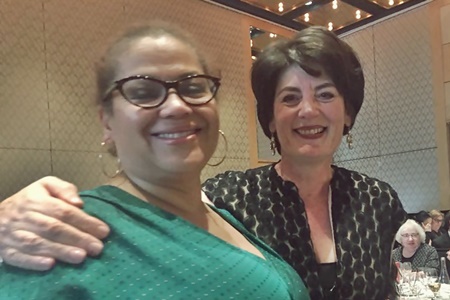 For her extensive diversity and inclusion work, Fiona McLeod SC was been awarded the AGS Australian Women Lawyers Award at the 7th National Australian Women Lawyers (AWL) conference in Sydney.
The award, which is supported by the Australian Government Solicitor, celebrates women who have made critical contributions to the country' legal profession.
AWL said that the awards attracted a record number of nominations of senior women lawyers. The award has only been presented three times before, to Elizabeth Heenan, Rosalind Croucher AM, and Dr Robyn Layton AO QC. Ann-Maree David, AWL president, said that the judging panel was "impressed by the extraordinary calibre of the women nominated."
"The AGS AWL award recognises McLeod as a champion of diversity and inclusion who, for more than twenty years, has developed and overseen major structural changes to support the advancement of women in the legal profession," David said. "She is recognised as leader of the national profession, having led the Law Council of Australia, Australian Bar Association, Victorian Bar and Australian Women Lawyers."
McLeod revealed her proudest achievement after accepting the award from AGS Special Counsel Catherine Leslie.
"I am most proud of my work imagining and working on the Justice Project – a landmark project examining the state of access to justice in Australia, particularly for disadvantaged people – as president of the Law Council, and my work through my bar, the Australian Bar Association and the Law Council on diversity," she said.
McLeod has also been lauded for her work in advancing women and human rights issues, particularly issues related to human trafficking and slavery. In 2014, she was inducted to the Victorian Honour Roll of Women, of which she is currently an ambassador. She is also the inaugural recipient of the Australian Anti-Slavery Award.
AWL is the peak national body that represents women lawyer associations in Australia. AGS, which is part of the Attorney-General's Department, is the Australian government's central legal service.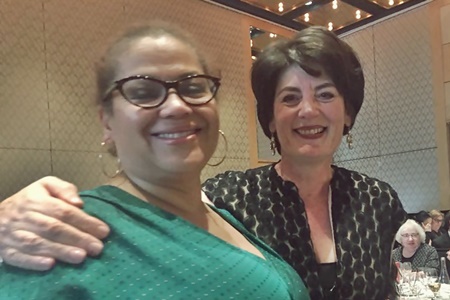 Social activist Tanya Hosch with Fiona McLeod SC at the National AWL Conference