The Community and Public Sector Union says the raise shows the government's "hypocrisy and unfairness"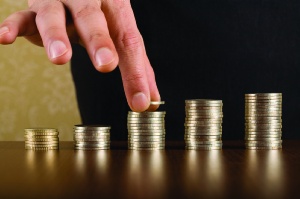 A public sector workers union has criticised the almost 5% pay raise approved for Federal court judges, saying the hike displays the government's "hypocrisy and unfairness."
The Independent Remuneration Tribunal recently approved a 4.8% increase for judges in the federal courts system, saying that it recognises the complexity of the work done by the judicial officials, according to the
Sydney Morning Herald
.
However, Melissa Donnelly of the Community and Public Sector Union which represents
public sector
workers in Australia says the raise is manifestly unfair to ordinary workers.
"It is those hardworking public sector workers who can least afford it who are being most hurt by this policy, while politicians, judges and other highly paid officials get generous no-strings-attached pay rises," she tells the publication.
"Judges are obviously a critical part of Australia's justice system, but they'd be nowhere without our members keeping the courts running day to day," Donnelly adds.
She noted that a Federal Circuit Court judge already earns more than $355,000 and "substantial other benefits" per year. Someone working in the same court's registry could be earning less than $60,000 a year, she points out.
"Court workers are facing the loss of critical rights and conditions under the Turnbull Government's bargaining policy, particularly family friendly rights that allow them to balance the needs of the court with the needs of their families," Donnelly says.
"The Government is also trying to cut their access to sick leave," she adds.
According to the Independent Remuneration Tribunal, the pay raise comes after a long period since its last comprehensive appraisal of pay packages for judges.
"The Tribunal acknowledges that the complexity and work intensity of judges has increased since the Tribunal's last comprehensive review of the judicial and related offices jurisdiction in 2001- 2002," the Tribunal explains.
"At the same time remuneration for judges has not kept pace with economic indicators and remuneration/wage movements in the private and public sectors. The Tribunal has also been concerned about the growing disparity in relativities with some State judicial remuneration, particularly in New South Wales and Western Australia.
"A 4.8 per cent increase recognises the increased complexities faced by judges and goes some way to restoring relativities, in an environment of continued economic and wages restraint."
Under the new pay scheme, newly appointed Chief Justice
Susan Kiefel
will be getting a $26,000 raise for a salary of $572,000. A justice at the court will have a base salary of $520. Federal Court and Family Court judges will benefit from a $20,000 increase bumping their base pay to nearly $441,000. A Federal Circuit Court judge's base pay increases to $372,000, the publication notes.
Related stories:
Justice Kiefel's appointment a sign of changing times, say women lawyers
Stretched SA DPP spent nearly $1m on private counsel last year