Ashurst ranked among best Aussie firms for graduates… New aerospace practice for international firm…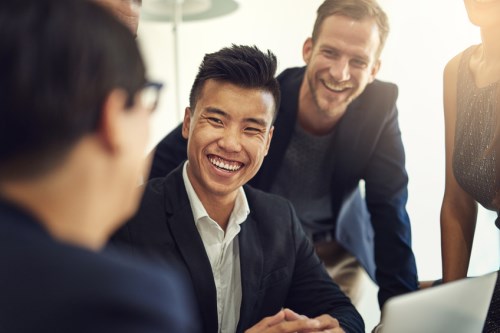 Failing diversity standards will cost law firms 10 per cent
Law firms working with Hewlett Packard will be required to meet its diversity standards or risk losing up to 10 per cent of their invoiced fees.
Corporate Counsel reports that Kim Rivera, HP's general counsel, has informed law firms that as diversity is "an explicit business goal" for the firm, she expects outside counsel to drive diversity at all levels. Rivera says that women make up 55 per cent of HP's workforce.
HP says that it hopes its partners will accept the "diversity holdback" in the spirit in which it is intended.
Ashurst ranked among best Aussie firms for graduates
Ashurst has been named as one of Australia's best places for new graduates to work.
The ranking has been awarded by the Australian Association of Graduate Employers and Ashurst is the only law firm to make the 2017 Top Graduate Employers List.
"Many of our most inspiring and successful lawyers joined Ashurst as graduates and it is important to recognise the valuable contributions that our graduate pool makes to the firm," commented Head of HR Australia Richard Knox. "For this reason, attracting and retaining the best talent at a graduate level remains a key focus across the entire business."
The firm ranked 59th out of the 75 employers on the list which includes businesses across all industries and professions.
New aerospace practice for international firm
Gibson Dunn has launched an aerospace and related technologies industry group to formally integrate the firm's efforts for clients in the sectors. The group will be led by co-chairs William Peters and Karen Manos along with David Wilf and Perlette Jura, all US-based partners.
Chairman and managing partner Ken Doran says the new group is responding to increased demand from clients: "We are seeing unprecedented growth in the aerospace industry due to, for example, the increasing privatization of space activities, demand for satellite-based services, and the commercial use of drones."