Victims lost over US$67m after firm collapsed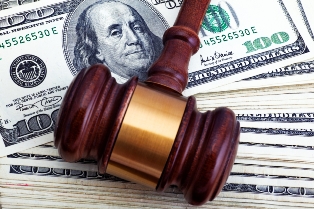 The ex-CFO of defunct Dewey & LeBoeuf LLP has escaped a prison sentence for defrauding the firm's lenders and investors, in what came to be the largest collapse of a law firm in US history.
Instead, New York Supreme Court Judge Robert Stolz ordered Joel Sanders on Tuesday to pay a US$1m fine and render 750 hours of community service.
Sanders was convicted last May for masking the law firm's failing financial health, leading insurers and lenders to believe the firm was still above water. Prosecutors said lender and investor victims lost over US$67m after the firm collapsed, Bloomberg reported.
"For years, the firm's financial department – led by Sanders – orchestrated a scheme to hide and manipulate its losses, directing employees to alter accounts to feign compliance with the firm's lending agreements," said New York County District Attorney Cyrus Vance after the May conviction.
Sanders faced up to four years in prison, as prosecutors called for the judge to impose the maximum sentence. "Sanders engaged in his criminal conduct for over three years, denying these lenders and investors their right to attempt to correct course at Dewey or foreclose on their loans and investments," they said in a document sent to Stolz before the sentencing.
At one time, the firm had had more than 1,300 attorneys across 12 countries, Bloomberg reported. It went bankrupt in May 2012, listing debt of $245 million and assets of $193 million. It was created in 2007 by the merger of Dewey Ballantine LLP and LeBoeuf, Lamb, Greene & McRae LLP.
Related stories:
Barrister disbarred for tax fraud
Former lawyer cries libel against accountancy firm