Dentons expands reach in Africa with Zimbabwe combination… Bird & Bird to open Berlin workspace…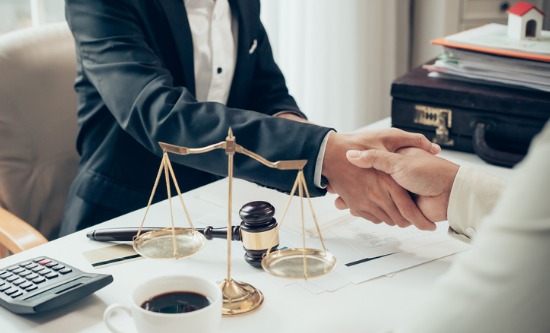 Eversheds Sutherland rebrands alternative legal services
The advisory, interim resourcing, and managed service offerings of global firm Eversheds Sutherland have been brought together under a new brand.
Konexo will be the trading name for the firm's alternative legal services business and will utilize the talents of existing teams in Europe and Asia to provide a fully managed service including a consulting arm, financial services compliance and remediation services alongside more traditional contract legal services.
The business is tech-led and managed by the technology team instead of lawyers.
"Clients are increasingly asking us for alternative solutions to enable them to better deal with the changing legal landscape," said global co-CEO Lee Ranson. "I am confident that Konexo can meet these needs. We have a bold and ambitious plan to accelerate Konexo in to a £100m business, driven by our strong track record to date and the opportunity offered by the growing £10bn global ALSP market."
The global business is currently a division of Eversheds Sutherland but the intention is for it to move into a separate UK-registered alternative business structure.
Dentons expands reach in Africa with Zimbabwe combination
Dentons' partners have voted to combine with leading Zimbabwe-based law firm MawereSibanda.
The expansion of the global firm's reach in Africa follows the firm's launch with Kenya's Hamilton, Harrison & Mathews and Mauritius' Mardemootoo Solicitors and Balgobin Chambers and builds on the strength of the brand Dentons has established in Egypt, Morocco, and South Africa.
The Zimbabwe firm has 21 lawyers and the combination is expected to formalize within the next few months.
Bird & Bird to open Berlin workspace
Lawyers from Bird & Bird's worldwide offices will have a space to work when visiting the German capital with the opening of a new workspace.
The Berlin location is intended as a flexible workspace which will also be used for meetings with clients and conferences.
"Bird & Bird has a very clear, unique strategy – to be the number one firm in the world for organisations being changed by technology or the digital world, so it's a natural step for us to open a workspace in Berlin," said CEO David Kerr. "Being closer to our clients by having a presence in the tech centre will allow us to provide them with the best possible service - which is always our overarching aim."