Slater and Gordon welcomes class action reform proposals… Ashurst ADTLaw hires co-lead for Singapore corporate team…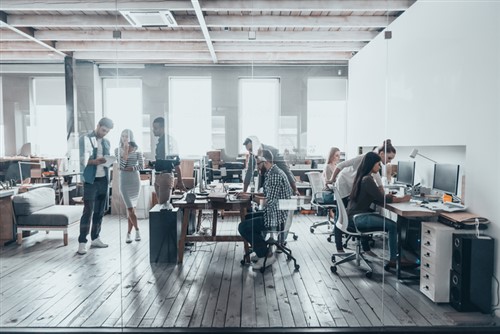 Just a few days after law consulting and tech services firm Elevate announced its previous acquisition, it has expanded again by adding a flexible lawyer provider in Asia Pacific.
Cognatio Law, based in Hong Kong but providing services to in-house legal departments and law firms across the region, will integrate its operations into Elevate's business.
"Cognatio is a key element of our strategic growth plan," explains Elevate CEO Lokendra Tomar. "Our customers tell us they want consulting, technology, and tech‑enabled services from a single provider with a global footprint and deep experience in each regional market. Cognatio's experience in Hong Kong and Singapore, especially with flexible lawyering, will enable us to better serve customers in Asia."
Elevate's global team of 1,200, fluent in over 20 languages, serves customers from locations throughout North America, Europe and Asia Pacific.
Slater and Gordon welcomes class action reform proposals
Recommendations for class actions and litigation funding have been made by the Australian Law Reform Commission.
Following a 12 month inquiry, the commission has suggested several reforms including provide mechanisms in statute and legal frameworks for the Federal Court to deal effectively with competing class actions; increasing transparency; and introducing a voluntary accreditation scheme for solicitors acting in class action proceedings.
A proposal to introduce contingency fees in class actions would allow to charge clients fees calculated at a percentage of the damages recovered as an alternative to the current time-costed billing model.
Slater and Gordon head of class actions, Ben Hardwick says the commission's recommendations are mostly sensible and measured.
And he welcomes the proposed contingency fees, saying that they are in the interests of consumers.
"As a leading plaintiff law firm with decades-long experience in obtaining redress for clients, we firmly believe alternative forms of charging fees will offer a further means for our clients to collectively advance their claims and pursue cases which may not otherwise be viable," he said.
The ALRC also recommends a government review of the legal and economic impact of the operation, enforcement, and effect of federal statutory continuous disclosure obligations and those relating to misleading and deceptive conduct.
Ashurst ADTLaw hires co-lead for Singapore corporate team
Michelle Phang is joining the corporate practice of Ashurst ADT Law in Singapore.
She will co-lead the practice, adding a decade of experience gained as a partner at Shook, Lin & Bok in the city state and 2 years as an associate at Taylor Wessing in London.
"Michelle's appointment is a key part of our growth strategy, not just in Singapore, but Asia as a whole, as we continue to develop our market leading cross-border M&A practice," said Simon Brown, lead partner of the corporate practice at Ashurst in Singapore. "Michelle has superb experience across a wide range of corporate transactions and is a highly regarded practitioner in the Southeast Asia region.