A snap Queensland election is good news for Brisbane's law firms, who are ready to get down to business once it's out of the way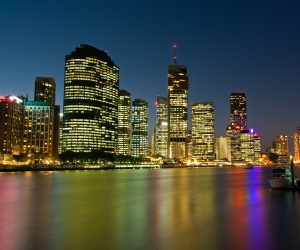 Brisbane firms are expecting a continued steady flow of work in key practice areas, after a short hiatus ahead of the Queensland election.
Following a break over Christmas and New Year, Queensland entered election mode in early January after State Premier Campbell Newman surprised pundits by setting an election date for January 31
st
.
Cooper Grace Ward
managing partner Chris Ward told
Australasian Lawyer
the firm would not be surprised to see a slight delay in activity ahead of the election, though the impact would likely be minor.
If the LNP were to win, Ward said this would likely be considered positive by Queensland's business community, as the market could proceed with an existing agenda rather than having to adjust.
Ward said he was 'quietly optimistic' about the market's prospects for 2015, after the firm closed out 2014 with a 'very steady' two quarters.
"The last six or seven months of the year were very solid; you didn't have any absolutely spectacular months but there were no bad months either, so it was steady from around May until the end of the year.
"There was some better confidence in the marketplace than there had been and people were willing to get on and get a few things done rather than sit back waiting and wondering," Ward said.
Property, banking & finance and insurance were the best performing areas of its practice overall for Cooper Grace Ward.
The firm also benefitted from decent flows of general commercial work – albeit with less pure M&A – while litigation proved more volatile.
2015 is likely to see a continued ascendancy of property, finance and insurance, though the LNP's asset leasing plan will be a boon for larger firms, freeing up more opportunities for Cooper Grace Ward.
The LNP has announced that it will implement a multi-billion dollar plan to lease government-owned ports and power assets, with much of the $37bn raised earmarked for paying down state government debt.
"If the leasing program does happen, it will start to tie up firm capacity if nothing else and will take some larger firms out of play," Ward said.
With Brisbane having become highly competitive with a number of new office openings, Ward acknowledges Brisbane is a "very tough marketplace" at the moment, with "a lot of good lawyers out there".
For Cooper Grace Ward that means a continued focus on Queensland, which Ward says is important to the firm's clients. "It gets back to client service and really understanding your clients," he said.