The firm stresses the new partner appointment highlights its commitment to bringing through new partnership talent.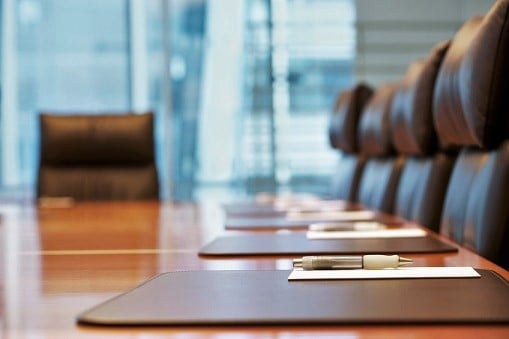 Eight new partners have been named at
Clayton Utz
as the top firm commits to bringing through new partnership talent to maintain excellent client service experience.
The appointments of new partners in Brisbane, Perth and Sydney are across five national practice groups and will become effective 1 January 2017.
"Our new partners are outstanding lawyers - many have grown their careers with us - who have built strong relationships with their clients through a commercial, solutions-focused, approach and an understanding of what truly exceptional client service means. We are delighted to welcome them to the partnership," said Clayton Utz Chief Executive Partner Rob Cutler.
The new partners are David Benson, Christy Miller, Pip Mitchell, Kounny Rattley, Cilla Robinson, Carrie Rogers, Jonathan Slater and Chris Slocombe.
David Benson has been promoted as partner at the firm's Commercial Litigation practice group and will be based in Perth.
He joined the Clayton Utz Commercial Litigation team in 2005 and became known as a litigator who delivers cost-effective solutions to problems confronting businesses.
Benson, who also has an IP/IT practice that extends to both contentious and non-contentious matters across the full gamut of intellectual property rights, regularly acts for clients in significant cases in the superior courts of Australia and advises financial service providers on regulatory issues.
Christy Miller joined the Clayton Utz Workplace Relations, Employment and Safety Practice in 2004. Based in Brisbane, she has over 14 years' specialist experience in complex employment, industrial and discrimination law.
Miller acts for a range of public sector and private sector clients locally and nationally, providing practical guidance and support in navigating legal and reputational risks that can arise in employment-related matters and litigation.
Pip Mitchell in Melbourne is also a new Commercial Litigation partner, a practice he has been in since 2003. Mitchell acts for a range of public and private sector clients in their legal, reputational and commercial concerns.
Mitchell is known for her technical expertise in public law and general commercial disputes, and in managing both high profile complex litigation, and high volume judicial review and merits review applications.
Meanwhile, Kounny Rattley is the newest Corporate, M&A and Capital Markets partner in Sydney. Since joining Clayton Utz in 2003, she has acted for clients in a range of industry sectors, most notably health, financial services and consumer goods, on all aspects of M&A including management and leveraged buy-outs, capital raisings, restructures and joint ventures.
Also in Sydney, Cilla Robinson has been named a partner of the Workplace Relations, Employment & Safety practice. She has over 14 years' experience advising in all aspects of industrial relations and employment law, acting for both government and private sector clients as a lawyer in the practice.
Robinson has a depth of strategic knowledge relevant to enterprise transformation and the ongoing imperative to leverage core businesses for new growth. This experience is supplemented by her strategic involvement in numerous industrial strategies for both government and private sector clients.
Carrie Rogers is the firm's newest Real Estate partner in Sydney, a team she joined in 2005. Rogers deliver practical and commercial solutions for many high-profile private sector and government clients.
Her practice spans property development and structuring, integrated anchor leasing arrangements, commercial and industrial leasing together with acquisitions, disposals and leasebacks.
Also in Sydney is Jonathan Slater who's the newest partner of the Commercial Litigation practice. The senior lawyer with over 20 years' commercial litigation experience acting for large domestic and multi-national organisations joined Clayton Utz in 2006.
His expertise, particularly in tax litigation, large-scale investigations and financial services litigation, and his client service approach, makes him one of the top commercial litigators.
Meanwhile, Chris Slocombe has been named partner at the firm's Major Projects & Construction practice in Brisbane.
Slocombe joined the Clayton Utz Major Projects and Construction team in 2011 and has over 12 years' domestic and international experience as a specialist front-end construction lawyer, acting for the full range of industry participants across a variety of industry sectors, cutting through complexity and effectively communicating simple, commercial solutions to difficult issues.
Related stories:
National firm expands in QLD and WA
Global law firm announces leadership changes