Five minutes with Wotton + Kearney special counsel, Dominic Flannery.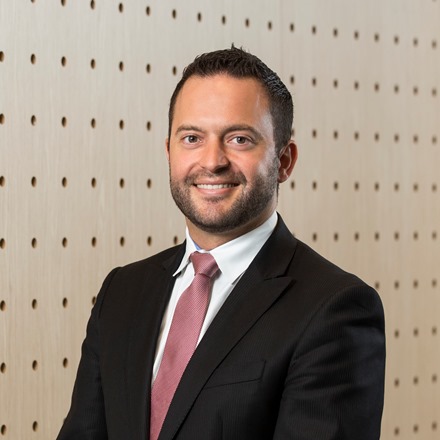 Five minutes with Wotton + Kearney special counsel, Dominic Flannery.

What made you decide to become a lawyer?
I fell into it after a degree in Computer Science sucked the life out of me. Being a lawyer is a constant challenge, which keeps my mind occupied, analytical and interested on a daily basis. That's a combination I haven't found elsewhere.

How long have you worked at Wotton + Kearney and what brought you to this position?
I've been at Wotton + Kearney since the start of 2016. I came across on the promise of a busy, varied and engaging practice and I haven't been let down.

What's the strangest case you've ever worked on/been involved with?
A personal injury claim where the incident occurred inside a brothel.

If you could invite three people for dinner, dead or alive and excluding family and friends, who would they be and why?
David Attenborough, Thom Yorke and Jimmy Carr so we can talk about science, politics and the arts in some depth, with an undertone of dark humour, quick wit and intelligence.

You're based in Sydney – where's the best place to go for a drink and/or dinner after work?
At the moment, I love the cocktails at Norsk Dor on Pitt Street and my favourite restaurant is a toss-up between Mercado and Kensington Street Social.

What's the best piece of advice (work or personal) you've ever been given?
Work: If you go into the Court room and you aren't nervous, you're underprepared.
Personal: Take your chances as you might not be here tomorrow.

Do you have any hobbies/interests outside of work?
I like to consider myself a bit of a foodie (who doesn't these days?) and I occasional write a food blog (under a pseudonym). Otherwise, I'm a keen traveller; hiker, writer and cyclist, and I don't mind a tipple now and then.

Complete this sentence: If I wasn't a lawyer, I would be…
… a functioning member of society? Kidding. I'd try my very best to emulate the lifestyle of Anthony Bourdain, travelling the world making documentaries - eating, drinking and observing. Only a slight pipe-dream, right?

What do you think will be single biggest issue facing the legal space in Australia in 2016?
Economic pressure. Clients want more value, which is shaking up how advice is provided. In many large firms, the use of artificial intelligence to analyse case law and assist in the discovery process is already well and truly underway. This technology will become cheaper and will trickle down to smaller firms, who will be able to provide more laborious/complex advice that would normally be reserved for the bigger firms with huge resources. In response, big firms will also begin to pivot, offering an increasing amount of online bespoke services at lower prices.

If you had Malcom Turnbull's job for one day, what would you do?
I think he'd like the switch more than I would at the moment! I don't know if much can be changed by a prime minister in a day but I'd do my best to right some wrongs, and perhaps take an expensive helicopter ride over a short distance.

What do you love about your job?
I love the challenge of being held accountable to so many stakeholders holding different interests – the Court, the insurer/client, the insured, your opponents and your partners & colleagues. Litigation makes you a master of empathy.

What would you change about your job right now if you could?
It would be useful if the entrepreneurial spirit and technological advances emerging around the world would spread to the Courts. Many procedural aspects of litigation could definitely be more efficient.