A UK-based firm announces a major expansion across Melbourne and Sydney, adding two firms to the fold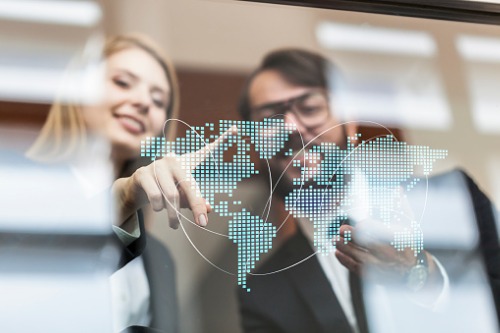 DWF is quickly ramping up its business in Australia with a raft of mergers and lateral hires.
The global firm has brought in a team headed by seven principal lawyers in Melbourne, as well as recruited a further three principal lawyers in Sydney. It has integrated WARD Lawyers in Melbourne, where a total of 23 lawyers and support staff moved to the firm. DWF has given leadership positions to two of the senior lawyers who joined the firm.
The Manchester-headquartered global outfit has also grown its DWF Connected Services division in Australia with the merger of DWF Adjusting with FT Adjusting, a loss adjuster with offices in the Sydney suburb of Epping, as well as in Melbourne.
"This is a major expansion for our business in Australia and especially for our practice in Melbourne. It further establishes DWF as a force in the Australian market, where we are growing at pace and attracting quality people who share our desire to do things differently," Mark Hickey, DWF Asia Pacific chairman, said about the integration of WARD Lawyers and the recruitment of three senior lawyers in Sydney.
"This new team will complement DWF's existing strengths in our global sectors of financial services, insurance, and real estate. We now have more than 130 people in Australia, including 24 principal lawyers and more than 60 other fee earners providing our clients with a range of complex, managed, and connected services," he said.
The significant expansion comes after DWF raided Sparke Helmore last year, recruiting a team headlined by eight senior lawyers including Hickey, who then just recently stepped down as Sparke Helmore chairman.
"While bespoke legal counsel remains key to clients' commercial success, clients also now require complementary services to solve wider business challenges. Meeting this broader need means disrupting how things are done which is why we introduced Connected Services in late 2017," said Jason Ford, head of DWF Connected Services. "The merger of FT Adjusting with our DWF Adjusting business is the next milestone in the rapid expansion of connected services in Australia. By offering services adjacent to traditional legal advice, such as insurance loss adjusting, we're listening to and responding to our clients' needs."
Among the senior lawyers who moved to the firm are WARD Lawyers managing director, Philip Gleed, who DWF has tasked to be the executive head of the firm's Melbourne office. Scott Stewart, WARD Lawyers director, has been appointed as head of the planning and environment team in Australia.
"We are excited to be joining DWF and look forward to helping them further build their already fast-growing business in Australia. We believe this move enables us to continue along our path of doing law differently and to further strengthen existing client relationships and build new ones by capitalising on DWF's strengths nationally and scale globally," Gleed said.
In Sydney, the firm has welcomed principal lawyers Brent Henderson, Goran Gelic, and Sina Zevari. Henderson moved from Sparke Helmore, where he was special counsel. Gelic joined the firm from McCullough Robertson, where he was senior associate. Zevari was most recently with Australian Business Lawyers and Advisors as an associate director.
DWF said that Henderson and Gelic – who both specialise in construction, infrastructure, and procurement – will further develop the firm's commercial services practice. Zevari, who is now a part of the firm's employment and safety practice, specialises in employment litigation and industrial matters.
The firm has also recruited Kara Thomson, who moved from Cooper Grace Ward, to the insurance practice in Brisbane. Thomson has been appointed as a supervising lawyer.
DWF's more than 3,100 people work across 27 locations around the world. In Australia, the firm has offices in Brisbane, Melbourne, Newcastle, and Sydney. The firm recently promoted three principal lawyers in Australia