The listed firm's Australian business now has more than 180 people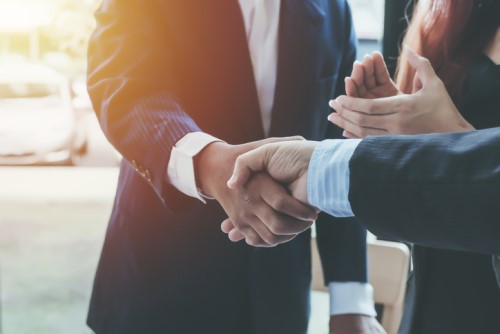 DWF has boosted its ranks in Australia with the acquisition of a regional firm in the Hunter Valley.
McDonald Johnson Lawyers, a Newcastle-based, full-service law firm, has joined the UK-listed law firm, adding 16 people to the global firm, which includes eight lawyers. DWF said that that the acquisition increases the headcount of its Australian business to more than 180 people.
McDonald Johnson Lawyers is a century-old firm that specialises in insurance, real estate, commercial, civil litigation, and corporate law. Its leaders, Craig Doyle and Brian Blackmore, will join DWF as senior consultants.
Doyle said that the firm was attracted to DWF because of its growth and its strong reputation for innovation. "The Newcastle teams and clients are well-aligned and we look forward to playing our part in DWF's continued expansion in Australia through great service delivery," he said.
DWF has offices in Sydney, Brisbane, Melbourne, and Newcastle. In March, it absorbed WARD Lawyers in Melbourne, adding a team of 23 to the firm, as well as grew its DWF Adjusting business with the acquisition of FT Adjusting, in a quick ramp up of its Australian business. In July, it added another 15-strong team in Melbourne.
Internationally, the firm acquired K&L Gates Jamka in Poland in May and launched a Düsseldorf office in October. Overall, the firm has added 14 partners and one director in the past two months.
Mark Hickey, DWF's chairman in the Asia-Pacific, said that the acquisition of McDonald Johnson Lawyers, which he described as a highly regarded firm, is an excellent addition to its Australian business.
"This will result in DWF having one of the largest and most experienced real estate and commercial legal teams in Newcastle and the Hunter Valley. It will also strengthen our ability to act for leading manufacturing, mining, and port-related businesses in the region," he said.
Jamie McPherson, DWF's managing director in Australia, said that the team looks forward to working with their new colleagues to further develop the firm's offering in the country.