Hogan Lovells hires Baker McKenzie, G+T partners… Eversheds Sutherland revenue up 10%...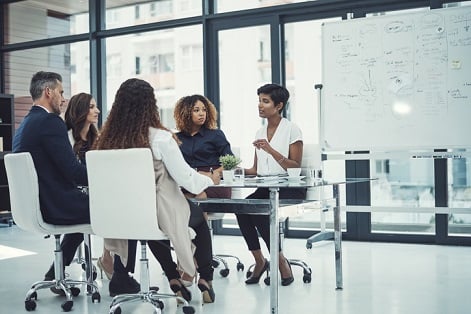 DLA Piper contemplates "radical change" firmwide
DLA Piper is considering how to adapt to the changing expectations of a law firm and the global economy.
It has established a Change Council which will prioritise and spearhead "an agenda of radical change" across the firm's global footprint as part of its wider long-term strategy.
Simon Levine, Global Co-CEO at DLA Piper, commented: "Fundamental changes are happening in the legal industry and, as a firm well-known for its entrepreneurial spirit, we are excited about the opportunities ahead. We have spent a number of years putting the right foundations in place and improving our processes to ensure we meet the needs of our clients over the coming years. Now we are driving a fundamental change in mindset across our business to embrace radical change and evolve and expand our business through partnering with our clients to help them to succeed in our changing world."
The Change Council has been selected from around 100 applicants, is chaired by Levine and comprises 13 partners, fee earners and senior professionals from across the International business.
Hogan Lovells hires Baker McKenzie, G+T partners
Hogan Lovell's Sydney office has hired Baker McKenzie's Asia Pacific head of capital markets and his team; and another partner from Gilbert + Tobin.
David Holland is an experienced M&A lawyer with a strong background in securities law and his team has advised on some of the largest public M&A transactions in Australia at Baker McKenzie.
"My team and I are thrilled to be joining a high quality practice—domestically and globally. Hogan Lovells has an excellent reputation and strong network and I am excited to help the firm expand its presence in Australia," he said.
Charles Bogle joins from Gilbert + Tobin where he has built up has deep experience advising on complex and innovative M&A transactions with 12 years at the firm.
Eversheds Sutherland revenue up 10%
Global revenue at Eversheds Sutherland increased to U$1.175bn in the fiscal year ending December 31, 2018, a 10% increase from the previous year.
The firm saw expansion of its business across all major regions together with efficiency savings, strategic hires, and new service offerings.
"The growing strength of our business during 2018 was evidenced not only by our revenue growth but also by a number of significant new global panel appointments and major client wins," commented Lee Ranson, Co-CEO of Eversheds Sutherland.