The mammoth network will have a presence in all 50 US states.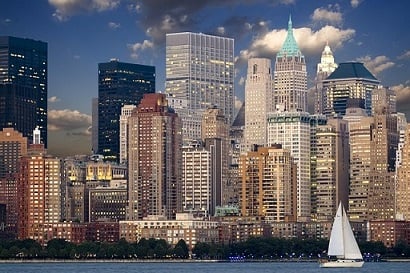 Global legal mega firm
Dentons
is leveraging its broad experience and reach in lobbying in the US to form the
Dentons
50, an extensive lobbying network that will have a presence in all 50 US states.
"No single professional services firm has been able to provide a full-service, 50-state public policy and advocacy solution for clients until now," said Eric Tanenblatt, principal of the firm's US Public Policy and Regulation practice based in Atlanta.
The Dentons 50 will be a comprehensive and centralized network that helps client which have intricate policy needs across many states.
It's seen to both be an organization that can help craft large-picture plans for policy matters and be able to mobilize people at a local level where clients need them to be.
"Dentons 50 offers a one-stop resource for effective engagement and management of policy matters in every statehouse in the United States, with the local expertise to ensure effective advocacy," said Tanenblatt.
Leading the Dentons 50 is Amy Odom, another principal of the firm's US Public Policy and Regulation practice, who was recruited by Tanenblatt in October last year.
Odom spent nearly 20 years at health insurer Anthem, Inc., where she was vice president of both federal and state affairs, managing all aspects of the firm's lobbying operation in 14 states.
According to Daily Report, the firm is making alliances with government affairs firms in states it doesn't have local lobbyists, and local public affairs firms in many states, for the 50-state network. All of these firms will be thoroughly vetted by Dentons before they are asked to join the network.
However, Odom told the publication that clients will pay other lobbying firms directly and that no financial relationship will be formed between Dentons and lobbying firms of the Dentons 50.
"There is no kickback or referral fee," she said.
Dentons' US Public Policy and Regulation practice is chaired by Ambassador Gordon Giffin, with Eric Tanenblatt and Mike Zolandz serving as co-practice leaders.
The Dentons site lists 387 people in its Public Policy and Regulation practice. Among them are former presidential candidates Newt Gingrich and Howard Dean, former attorney-generals Bill McCollum and Thurbert Baker and former White House political director for President George H. W. Bush Ron Kaufman.
The mega firm says that it has 33 former elected and appointed officials and advisors from across the US, including former mayors, governors, state legislators, state attorney-generals and senators.