More than 200 parties have sued Dentons Europe for €6.5 million over advice given by legacy Salans in 2010.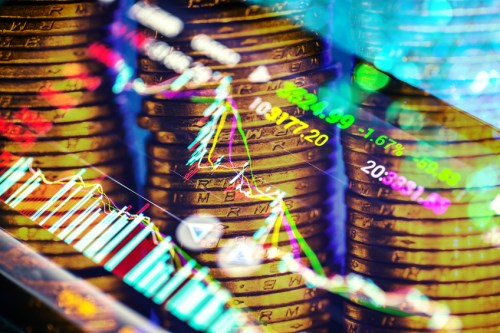 Dentons
Europe has been sued by more than 200 parties over losses they incurred in a gold trading scheme.
The claimants who are represented by Forsters are seeking to recoup €6.5 million or about $9.3 million. Dentons is represented by Clyde & Co.
The claim filed at the UK's Chancery Division of the High Court in May is over advice given by legacy firm Salans in 2010, according to
Legal Week.
According to the claim, the advice was given by Salans partner Kevin Heath and then senior associate Katerina Palickova to Anabus Holdings, according to the claim.
Before its merger last year with Chinese BigLaw Dacheng, Dentons was formed by the three-way marriage of Salans Hertzfeld & Heilbronn, Fraser Milner Casgrain and SNR Denton in 2013.
Particulars of the claim were filed on 14 October, and they allege that Palickova and Salans failed to complete proper due diligence on the gold trading scheme.
The claim said that "the Anabus Scheme was in fact a fraudulent scheme" and "Anabus did not have in place any genuine or effective 'insurance mechanism,' which would protect the funds of its investors," said
Legal Week
.
Palickova is said to have written that Salans examined the sale and purchase agreement (SPA) and that "in the event that Anabus defaults on its agreements with you in respect of the deal, we are instructed by another of our client to confirm that it undertakes to pay us $100,000,000 if necessary."
The claim asserts that Salans "Salans cannot have conducted any meaningful examination of the purported gold SPA and/or were not in a position to know or be reasonably confident that it was a genuine, substantial, bona fide and legally effective document."
"Ms Palickova and Salans were recklessly indifferent whether this was the case," it said.
Moreover, the claim said that Palickova and Salans "had sight of features which would give any lawyer practising commercial or financial law in the City of London serious concerns as to the genuineness, bona fides and efficacy of the document, including… the fact that the purported contact details of the seller took the form of the informal and anonymous email address '
[email protected]
'"
Most claimants are yet to recover losses despite Anabus closing the scheme in 2010 and saying investors would get their money back.
Heath was part of the team that established Locke Lord's London office when he left Salans in 2012. Palickova moved to KCG Europe late in 2011.
Related stories:
Dentons Australia may lack one part of Gadens
Dentons appoints former CommBank exec as Global CFO
Dentons launches global referral network