The world's largest law firm is set to grow in Africa, the Caribbean and Southeast Asia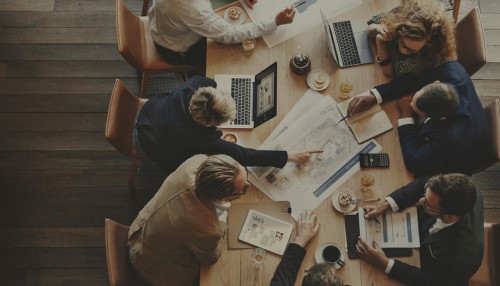 The world's largest law firm keeps getting bigger.
Dentons has confirmed that it will combine with law firms in Africa, the Caribbean, and Southeast Asia.
The firm will combine with Hamilton, Harrison & Mathews in Kenya; Mardemootoo Solicitors and Balgobin Chambers in Mauritius; Dinner Martin in the Cayman Islands and Delany Law in the Eastern Caribbean; Hanafiah Ponggawa & Partners (HPRP) in Indonesia; and Zain & Co. in Malaysia.
The Delany Law deal includes offices in Anguilla, Antigua and Barbuda, Barbados, Belize, British Virgin Islands, Dominica, Grenada, Guyana, Jamaica, Montserrat, St. Kitts and Nevis, St. Lucia, St. Vincent and the Grenadines, and Trinidad and Tobago.
The combinations continue the firm's growth strategy in what it calls "dynamic and growing regions." The firm is making good on its promise last year after its combination with Scotland's Maclay Murray & Spens that it still has deals in the pipeline.
In Africa last September, Dentons announced a deal with Kampala Associated Advocates in Uganda. The firm first expanded its reach to Africa in 1964 with the establishment of an office in Cairo, Egypt. It now also has offices in Casablanca, Morocco and Johannesburg and Cape Town, South Africa.
"These combinations will further allow Dentons to pursue its Africa strategy to become a pan-African law firm that reaches more of Africa than its competitors," the firm said.
In Latin America, the deals come after an alliance with Brazil's Vella Pugliese Buosi Guidoni and a combination with Gallo Barrios Pickman in Peru last year. It also launched Dentons Muñoz in Central America last year, and Dentons López Velarde in Mexico and Dentons Cardenas & Cardenas in Colombia in 2016.
"These moves are part of Dentons' long-term strategy to build our presence in Latin America and the Caribbean," the firm said.
In Asia, the firm recently joined forces with firms in Singapore and in Myanmar.
"The combinations enhance Dentons' depth and reach in key business sectors and practice groups, including banking and finance, corporate, dispute resolution, real estate and tax, as well as greatly boost our capabilities in infrastructure rebuilding," the firm said.
The combinations, which are subject to approval from the different partnerships and regulators, are expected to go live later this year.
Related stories: