Projects team joins HFW in Sydney…14 new Asia-Pacific counsel, consultants at international firm… Former law firm exec decides against lawyers for defence…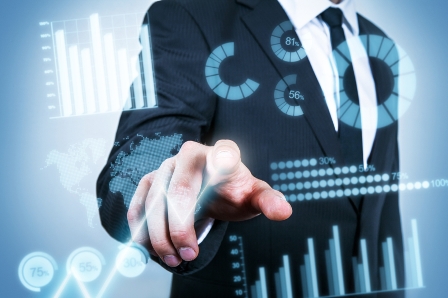 Dentons aims to disrupt global referrals market with new network
Global law firm Dentons has announced a move which it says will disrupt the pay-to-play legal referrals industry. Nextlaw Global Referral Network is a technology-based platform which allows member law firms to connect and track referrals.
The network is free for firms to join and is not territorially exclusive allowing more than one firm in a city to join and then share referrals based on differing strengths.
Dentons says that by not charging a fee, it will allow firms of all sizes to be recognized for their particular expertise. Its aim is that small and medium sized firms with a single office or practice area will particularly benefit from the new network.
Projects team joins HFW in Sydney
Holman Fenwick Willan
has announced a significant hire for its Australian major construction and projects practice. Richard Abbott and his team joined from
Holding Redlich
and are based in HFW's Sydney office. They continue the firm's growth in the Australian construction and infrastructure market following a number of hires in the practice in the past two years.
14 new Asia-Pacific counsel, consultants at international firm
Clifford Chance
has announced the promotion of 14 lawyers to counsel or consultant across its Asia-Pacific region.
They are: Mark Gillgren (finance) in Perth; Yasuko Moriwaki (capital markets) in Tokyo; Tianning Xiang and Julie Zhu (corporate) in Beijing; Yi Yang and Yan Yuan (corporate) in Shanghai; Bong-Sang Cho, Chad Morgan and Thomas England (finance) in Singapore; Joanna Charter (finance) in Hong Kong; Natchapon Padungkittimal (finance) in Bangkok; Richard Sharpe and Lei Shi, (litigation & dispute resolution) in Hong Kong; and Kelvin Teo (litigation & dispute resolution) in Singapore.
The news follows last month's partner promotions announcement of Yusuke Abe (Tokyo Finance), Timothy Democratis (Beijing Finance) and Edith Leung (Hong Kong Finance).
Former law firm exec decides against lawyers for defence
A former executive director of US ex-law firm Dewey & Le Beoeuf has decided that he would rather represent himself than pay lawyers to defend him. The Wall Street Journal reports that Stephen DiCarmine and the firm's former CFO Joel Sanders are facing charges relating to matters in the run-up to the law firm's 2012 collapse.
The article says that DiCarmine gained a law degree in the 1980s but has not practiced law for much of his career but told the judge at a hearing last week that he was considering representing himself to save on fees to Bryan Cave lawyer Austin Campriello. The judge warned DiCarmine that the consequences of getting it wrong are "very severe".