Pinsent Masons launches legal and project management division… Law professor sees no chance of Trump immunity…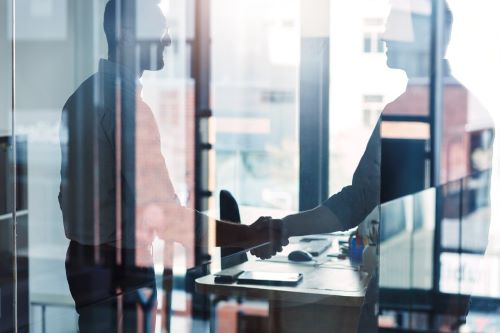 Dentons aims to be "truly national" in US with two combinations
Dentons US has proposed combinations with two firms in the United States in what it says is the first step to becoming a "truly national" firm.
The proposed combinations with Bingham Greenebaum and Cohen & Grigsby are being called the 'Golden Spike' in reference to the creation of the first transcontinental railroad in the US 150 years ago.
Post-combination the resulting firm will have offices in 33 US markets including 9 of the 10 largest markets and 14 of the top 20. Its headcount of nearly 1,100 lawyers will make it the tenth largest law firm in the US.
"Clients want to work with a firm that can support the wide variety of specialties they demand in the markets where they do business but today no full service law firm has offices in all 20, let alone the top 100, largest US legal markets," said Elliott Portnoy, Global CEO of Dentons. "The innovative approach of Golden Spike will position us to do what no law firm has done before: create the first truly national US law firm."
The combination, following approval by partners and meeting applicable regulatory requirements, is expected to launch in January 2020.
Pinsent Masons launches legal and project management division
International firm Pinsent Masons has launched a dedicated division focused on supporting the delivery of matters on time and on budget.
Led by UK-based partner Dee Tamlin and initially comprising more than 20 project managers and staff, the Client Legal and Project Management division is recruiting in the UK, Asia Pacific, and Middle East, but is already offering the service across its global footprint.
Tamlin says the new division has been launched in response to client demand for expansion of the firm's capabilities in training and advising on project management.
"Some are now asking us to place professional project managers into teams to coordinate mandates that may involve multiple firms, geographies, jurisdictions and workstreams irrespective of whether we are delivering all or some of the legal work," she said. "This is very-much about responding to that existing demand for project management as a more 'front of house' discipline."
Law professor sees no chance of Trump immunity
President Trump's lawyers are unlikely to get the backing of appeals court judges when the question of his immunity to investigation according to a law professor.
The argument was rejected by U.S. District Judge Victor Marrero in Manhattan who said on Monday that prosecutors can probe the president and his businesses.
Stephen Saltzburg, a former Justice Department official during President Reagan's administration and who now teaches at the George Washington University law school in Washington, told Bloomberg that he thinks there is no chance the argument will be accepted on appeal.
"It really might mean that everyone the president has ever dealt with cannot be investigated if he objects, regardless of how guilty they may be, regardless of what conduct you're investigating," he said. "That can't be right."
The federal appeals court is due hear the case in New York, possibly later this month.