Cynthia Dearin talks appreciating the structured ways of thinking she adopted through studying law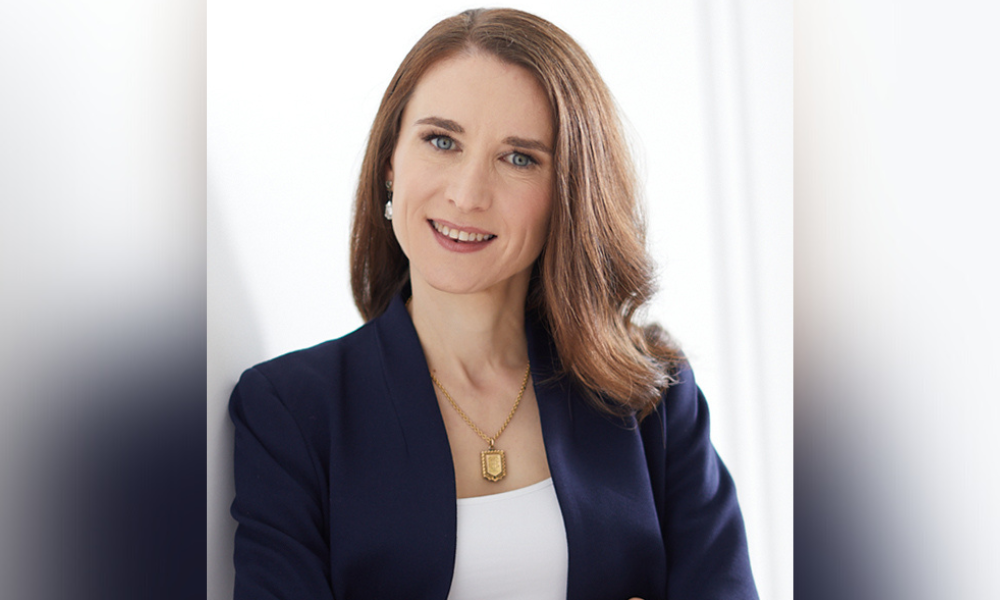 Trade. While she didn't stay on that path, the founder of Dearin & Associates gleaned valuable lessons from her legal studies, including structured ways of thinking.
Dearin has a strong appreciation for the importance of innovation in the profession, particularly in light of still-existing challenges related to overworking and mental health despite the greater acceptance of flexible working.
In this May interview, Dearin discusses the war on talent, expansion, working 95% remote and wanting to know what Queen Elizabeth I would think of the UK in 2022.
What made you choose a career in law, and what's your favourite part of the job?
I decided to study law initially because I wanted to get into the Department of Foreign Affairs and Trade as a graduate and I'd heard that that was a good way to do it. It worked. I didn't stay in diplomacy or law, strictly speaking, but I really appreciate the structured ways of thinking that studying the law instilled in me, and the doors that my training has opened for me.
These days, I run a boutique firm that specialises in helping companies to 'go global'. The favourite parts of my work are getting to work with a diverse range of clients expanding to the four corners of the globe and having the opportunity to do exciting projects like writing my new book, Business Beyond Borders: Take Your Company Global.
What is going on at the organisation? Are there any new programs and initiatives that you're particularly interested in?
We are currently working with clients to expand to South-East Asia, North Asia, India, the US, UK and Europe. Some of those are part of our International Business Accelerator program, and we work with others in a one-to-one format.
What tech-related initiatives adopted by the organisation, if any, are you most excited about?
Dearin & Associates have been techy savvy since it was born in 2013. We currently work 95% remotely, both with clients and as a team. We love the flexibility and agility that that gives us.
What has been your proudest accomplishment in the last year or so?
Releasing my second book, Business Beyond Borders: Take Your Company Global.
What should the profession focus more on?
Innovation, and thinking about how we can do things better and more humanely. The pandemic was great in terms of promoting flexible working for teams, but there are still challenges around heavy workloads, very long working hours and mental health that require our attention.
What are the challenges you expect in your practice, and in the business of law in general, going forward? What challenges are particularly pressing in the country's legal industry?
The war for talent is on everyone's mind at the moment, so I'm sure that will continue until at least the end of 2022.
What are you looking forward to the most in the coming year?
Being able to travel overseas again, to work with clients, visit friends and see parts of the world I haven't had the opportunity to get to yet. That, and assisting more amazing Australian companies to break into international markets.
If you were given an opportunity to spend a day with anyone (living or dead), who would it be and why?
That's a big question. I'd like to meet Melanie Perkins and talk to her about the Canva journey and what, if anything she'd do differently. I'd also love to meet Elizabeth I and ask her about how she turned England from a bankrupt country to a country on its way to being an empire builder…and what she thinks about the UK in 2022.