Documents that cannot be e-signed include legal proceedings, powers of attorney and wills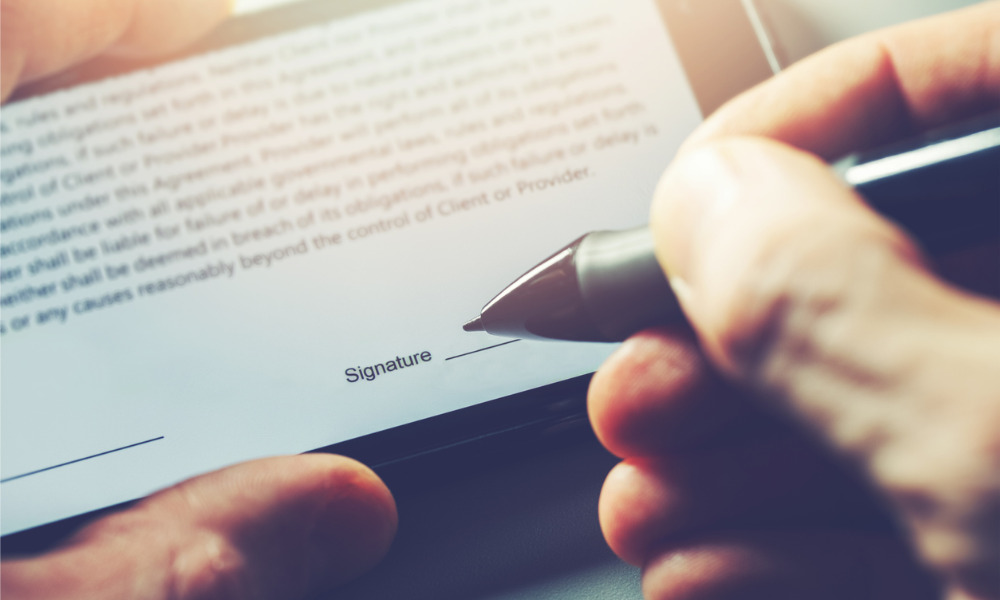 A number of courts have ruled that e-signed documents are valid – but exemptions have been laid out regarding which ones are legally enforceable.
"Australian laws regarding electronic transactions start from the basis that all types of electronic signatures are just as enforceable and admissible as traditional 'wet' signatures," Chandra Sinnathamby, who serves as the APAC head of Adobe Document Cloud, told Australasian Lawyer.
E-signatures have been legally acceptable in the country since the Electronic Transactions Act came into force in 1999, he explained. In the wake of COVID-19, the use of e-signatures has accelerated with businesses going digital, and under the Commonwealth and state electronic transactions legislation, it is easy for business processes such as sales, human resources, legal and procurement to implement and use e-signatures in "a legally 'compliant' manner," he said.
Nonetheless, there are cases in which e-signatures are deemed unacceptable – such as in legal proceedings, powers of attorney and wills. In particular, documents that must be verified, authenticated, attested, or witnessed by or under a person who is not the author of the document cannot be signed electronically in NSW, Queensland, South Australia and Western Australia, Sinnathamby pointed out.
"However, in South Australia, this exception does not apply to transactions in relation to the disposition of land, an interest in land or prescribed legal proceedings," he said.
Sinnathamby listed three criteria that an e-signature must meet in order to be deemed legally enforceable:
it must identify the signatory and their intention to sign the relevant document
its reliability must be proportionate to the relevant document or transaction, or it must be proven to identify the signatory and their intention (either by itself or in conjunction with other evidence)
it must show that the recipient consents to the use of an e-signature
He described the threshold for the reliability requirement as "reasonably low," with courts upholding the use of a stylus or finger on a computer trackpad to e-sign a document.
Organisations also need to plan for how e-signatures may be handled in cross-border transactions Sinnathamby pointed out.
"[W]hen doing business with other jurisdictions where e-signature validity may be assessed differently or for specific compliance requirements, use of certificate-based digital signatures, such as cloud signatures, should be considered as part of the workflow risk management strategy," he said. "Australian law does not require electronic signature data to be stored only within Australia. However, if electronic signature data contains any personal information, it will fall under the requirements of Australia's Privacy Act for disclosing personal data overseas."