The pitch-perfect ending is four times the previous record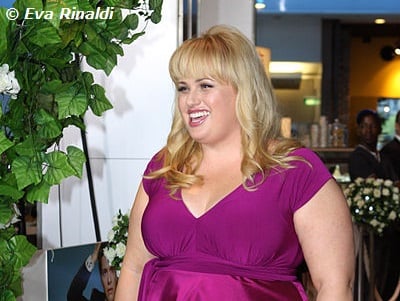 Photo by Eva Rinaldi
Corrs Chambers Westgarth
has secured the largest defamation damages award in Australia for Rebel Wilson.
The "Pitch Perfect" star was awarded $4.56m, which is four times the previous record, in her case against Bauer Media.
Victorian Supreme Court Justice John Dixon awarded $650,000 in general and exemplary damages and $3.92m in special damages for roles Wilson lost due to articles published in
Woman's Day
, the Australian Women's Weekly, and other publications. The articles were defamatory and untrue, with some being motivated by malice,
a jury found
in June.
"Unless substantial damages are awarded there is a real risk that the public will not be convinced of the seriousness of the defamation, but will rather wrongly conclude that the articles were trivial or not that serious. The jury comprehensively rejected the defences and only a substantial damages award can now vindicate the plaintiff," Dixon said in his decision.
"As Rebel said after the jury returned its verdict in her favour, the case was never about money, it was about holding Bauer Media to account for what they printed about her," said Corrs Partner Richard Leder who represented Rebel.
Corrs partner Richard Leder, who represented Wilson, said that the jury sided with the actress on every element of her claim.
"They accepted that Rebel told the truth and they accepted her family told the truth. Today's decision sends another important message. Justice Dixon's award recognises the serious harm caused to Rebel's reputation and held Bauer Media to account for what the judge accepted was an orchestrated campaign against her," Leder said.
Related stories:
Commercial firm ends 'Pitch Perfect' star's defamation case on a high note
Corrs takes back partner from KWM