The CEO of this major law firm is the first Australian to hold the position at the ICC.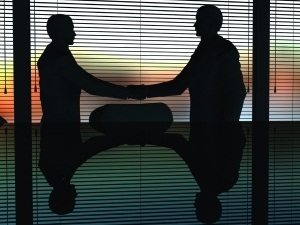 Corrs Chambers Westgarth
CEO and partner John Denton has been elected as vice-chairman of the International Chamber of Commerce (ICC).
Denton's appointment was announced following a vote by the ICC World Council in Sao Paulo, Brazil on June 15.
He replaces Sunil Bharti Mittal, founder and chairman of Bharti Enterprises, who was named ICC chairman.
Saying he was honoured to accept his new role, Denton assured to continue representing the interests of business on a global level.
"ICC is an important organisation for businesses around the world, promoting international trade and investment and encouraging international collaboration to give the business community a voice in international policy," Denton said.
Denton's election as vice-chairman marks the first time that an Australian has held such a position at the ICC, the world's largest business organisation with over 6.5 million members in over 130 countries.
"My role on the ICC Board also allows me to represent Australia in these global discussions, strengthening our commercial ties and ensuring economic growth in Australia is on the agenda," he said.
Commenting on Denton's appointment, ICC Secretary General John Danilovich vouched for the Australian's leadership.
"I have no doubt his experience and perspective will be an invaluable asset to our world business organisation and its work on behalf of the global business community," Danilovich said.
Apart from his role at the ICC, Denton is also one of two originating members of the B20, the business reference group of the G20.
He also served as a member of the Australian B20 leadership group and the ICC G20 CEO advisory group.