The deal underscores the ongoing consolidation in the wealth-management sector, the lead partner says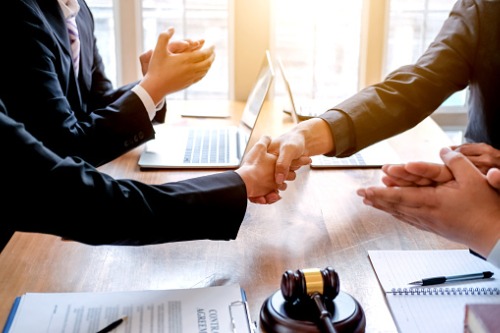 Cooper Grace Ward has continued its work for an ASX-listed financial services group, this time advising on the acquisition of a wealth-management business.
The firm's dealmakers counselled Sequoia Financial Group on the acquisition of the wealth-management business of Yellow Brick Road (YBR). The Cooper Grace Ward team was headed by partner Andrew Corkhill, who was supported by associate Adelaide Hayes and lawyer David Lee Lewes.
Expected to complete early this year, the deal includes a cross-referral agreement for Sequoia to act as the preferred wealth-advice partner of YBR's mortgage broking network, as well as YBR to be the preferred referral partner of Sequoia for mortgage-origination advice. With the acquisition, Sequoia gains 56 advisers from YBR.
The acquisition gives Sequoia the opportunity to significantly enhance its existing core advisory and wealth-management business while providing its advisers with services for the mortgage needs of clients, said Garry Cole, Sequoia chief executive. "We were delighted to work with the Cooper Grace Ward team on this strategically significant transaction," he said.
The work continues Cooper Grace Ward's relationship with Sequoia, which it advised last year on another acquisition.
"Our role on this transaction follows our work late last year advising Sequoia on its acquisition of Libertas Financial Planning," Corkhill said. "This latest acquisition underscores the ongoing consolidation in the wealth-management sector as participants adjust to the new regulatory landscape following the Hayne Royal Commission."