The Palo Alto-headquartered international law firm also owns a cache of the company's voting and preferred stock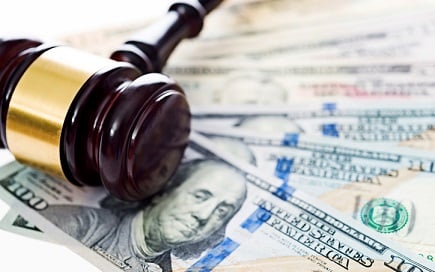 Cooley has earned US$1.8m in legal fees as the legal counsel of Snap Inc., the parent company of Snapchat, in its initial public offering last week.
According to the company's last amended
initial registration form
filed to the US Securities and Exchange Commission before the offering, the Palo Alto, Calif.-based law firm also owned 239,800 Class A shares and 239,800 preferred shares of the tech company. The non-voting Class A shares, which were offered during the IPO, were converted to Class B shares — which have voting rights per share and are reserved for executives and early investors — at the close of the IPO.
The firm owns the shares via another company comprised of its partners and associates. At a close of US$27.09 per share on Friday, the law firm's holdings was valued at nearly US$13m.
Snapchat valued its IPO on the New York Stock Exchange for a US$24bn capitalisation, but the shares were 12 times oversubscribed and closed Thursday up 44% for a capitalisation of about US$34bn. The company raised US$3.4bn from the IPO and is trading under the SNAP ticker. It is the second-largest US-based tech company IPO, behind only Facebook, which debuted with a market capitalisation of over US$104bn.
Snap has been a long-time client of Cooley, which incorporated the tech company in 2012. Since then, it has advised Snap on a range of matters spanning corporate and litigation – including all of the company's financings and M&A, intellectual property, real estate, commercial litigation, compensation and benefits, and employment and labour.
Menlo Park, Calif.-based Goodwin Procter also advised on the deal, acting for the underwriters of the offering.
Snap's legal bill is dwarfed by its accounting spend for the transaction, which totalled US$6.88m. It also spent US$1.1m on "printing and engraving" and US$1.75m on "miscellaneous."
Related stories:
North American firms plan to boost marketing spending
American behemoth notches 21st consecutive year of growth