The world's largest lawyer ratings website could be coming to Australia, bringing its controversial scoring system in tow. However, could lawyers be placing themselves at risk by taking part in online reviewing sites?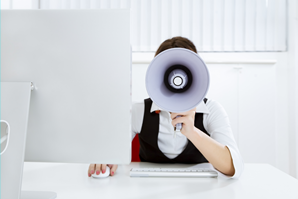 The world's largest lawyer ratings website could be coming to Australia, bringing its controversial scoring system in tow.

The US company Avvo, which gives lawyers a score out of ten, has raised $US37.5 million which the company will use to fund its international expansion plans.

The company's founder, Mark Britton has said that countries with an English-style legal system such as Australia's would be obvious expansion targets.

Avvo's scoring system is controversial as the company does not disclose precisely how it operates and critics allege the system is open to manipulation and that its scores can be inconsistent or inaccurate.

After it launched the company faced legal action from lawyers who were unhappy with their ratings, however approximately 160,000 lawyers – or 20% of lawyers in the U.S now use Avvo.

Comparison user based reviewing sites are already firmly rooted in other consumer areas such as restaurant and hotel reviews, and now the legal industry is catching up with models similar to Avvo being launched in Australia.

Lawyer Kim McFayden, who is preparing to launch a website with a similar consumer review model in three weeks time, says that it is difficult to fairly assess the abilities and reputations of lawyers.

"I'd prefer a more transparent model because I don't see the need for secrecy," McFayden told Australasian Lawyer.

McFayden's website, LawCorner, will allow consumers to view and select lawyers based upon individual reviews.

"It will be like LinkedIn with individual photos of lawyers and individual reviews," McFayden said.

The website will also allow consumers to 'test drive' lawyers by engaging them through a Q&A section that then becomes visible to other users.

However, Malcolm Charlton of Charlton Lawyers in Sydney believes that allowing clients to post their evaluations to such websites could potentially create inflammatory and even defamatory situations.

"In the case of litigious matters, such a system would overall be bad for lawyers," Charlton said.

Charlton explained that since lawyers are often exposed to people who may be unstable or overly-emotive, they placed themselves at risk by engaging with consumer review websites.

"If litigants have complaints, let them take them to the Law Society or the Legal Services Commission instead. The Legal Services Commission findings could act as a clear and authoritative statement in the case of a lawyer having done something wrong," Charlton said.

"Negative comments could be very unfair because of the nature of the law. A lawyer could act very confidently in court and work very hard but then a litigant could come out and slam them."

According to Thomson Reuters data the internet is now the most popular way to find and research a lawyer, with 38% of consumers saying they would use the internet to help them find a lawyer.


Do you think an online scoring system would help or harm lawyers? Share your thoughts below.