The new partners, from the firm's development, commercial, and local government practice groups, are joined by 14 new senior associates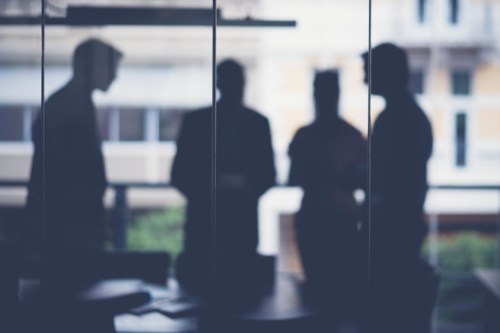 Maddocks
has announced its 2017 promotion round, with the firm welcoming four new members to the partnership, as well as 14 new senior associates and 10 new associates.
Promoted to partner are special counsel Bettina Sheeran and Andrew Whiteside and senior associates James Beauchamp and Kate Oliver.
Sheeran, who's part of the development practice, is a specialist in real estate transactions, advising public and private and listed and unlisted clients that include developers and high-net-worth individuals. She has more than 18 years' experience and is a board member and vice president of the Urban Development Institute of Australia (Victoria).
From the firm's commercial practice, Whiteside specialises in technology contracting, government procurement, and health law. He has extensive experience drafting and negotiating contracts on all levels of the government.
Also in the development practice is Beauchamp, who has extensive experience acting for major private and institutional developers in Victoria and across the country. Throughout a career spanning more than 13 years, he has advised on a wide range of matters, including land and apartment projects. Beauchamp is a member of the Infrastructure and Urbanisation Committee of the Urban Development Institute of Australia (Victoria).
Oliver, who has comprehensive knowledge of the local government sector in Victoria, is a trusted adviser to local government clients of the firm in the state. She also works with other members of Maddocks' national local government practice.
The promotions add to the five new partners appointed by the firm over the last nine months. Maddocks announced in December that it has appointed
Vanessa Andersen
as partner in Sydney. At about the same time, Karli Evans was promoted to partner in Melbourne.
Anthony Willis, Caroline Atkins, and Gavan Mackenzie
started with Maddocks in Canberra in May after
DLA Piper
's closure in the city.
Maddocks also revealed members of its latest senior associates and associates classes. They are:
Senior associates
Emma Anderson
Jacinta Atkinson
Sarah Bellingham
Stephanie Bower
Elisabeth Brett
Georgia Hunt
Meredith Kennedy
Julian Law
Mira Martin
Ayako Nomura
Jacqui Picone
Jhansi Seccull
Stephen Tang
Julia Tonkin
Associates
Natalie Burgess
Elizabeth Blanch
Jessie Heysham
Alexander Langshaw
Jenny Lo
Dale McQualter
Ian Ong
Kristin Richardson
Victoria Wachniewski
Michael Wong
Related stories:
World's largest law firm grows in Australia, scores new partner from rival
Global firm gets boost from new national corporate team
Partners move firms as global giant closes Canberra office