NewLaw firm leader enters fellowship, while podcaster joins advisory board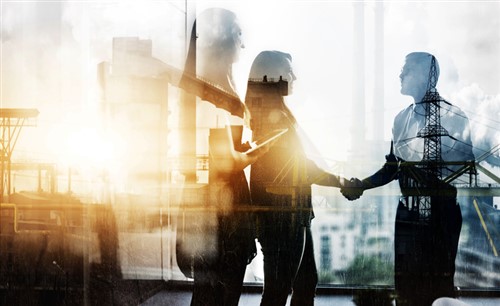 The College of Law has made two appointments to the Centre for Legal Innovation (CLI).
Melissa Lyon, an associate principal with Hive Legal, has become the third distinguished fellow of the CLI. In her fellowship, she will focus on the use of design thinking in innovating legal practice and transforming the legal client experience.
"Melissa is well known to all of us at CLI. She has been a strong supporter of CLI's work since its inception and is currently serving on CLI's Chief Innovation Officers Forum (CIOF) Steering Group and AI and Innovation in Legal Practice Summit 2019 Program Development Group," said Terri Mottershead, CLI executive director. "Melissa is a highly sought-after presenter and facilitator. She was one of the first and remains one of just a few experienced professionals in this area in the legal industry. We are delighted to welcome her as a CLI distinguished fellow."
Lyon said that her role with CLI will focus on providing practical support for legal firms on driving business development using purpose-driven means that identify and respond to client needs.
"I am motivated by working collaboratively and creatively to find human and user-centred solutions to improve the experience for both clients and those delivering the services," she said.
The first CLI distinguished fellow was Clayton Utz partner Samy Mansour.
The College of Law has also appointed Rachel Treasure to the CLI advisory board. A recent graduate of law and now working with corporate law firm Talbot Sayer, Treasure is also known for launching the podcast series Talking Cents with her sister. She has also been an integral part of The Legal Forecast, which is a not-for-profit organisation focused on innovation and technology. She is also a serial entrepreneur, having founded two businesses while studying in university.
"The legal sector has huge opportunities to advance and grow by embracing new technology and innovating. I'm looking forward to my role with the advisory board and the opportunities it will bring for me to contribute by leveraging my experience as an
entrepreneur and new member of the legal profession by encouraging others to look at the practice of law differently," Treasure said.