The innovation champion wants to encourage change in the broader legal sector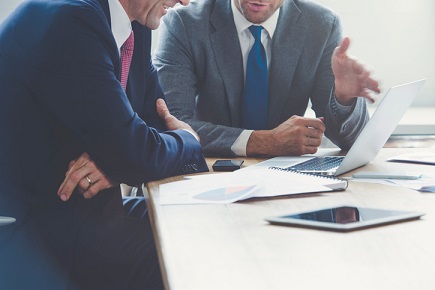 The
College of Law
's Centre for Legal Innovation (CLI) named a
Clayton Utz
special counsel as its inaugural "Distinguished Fellow."
Samy Mansour, one of the first Clayton Utz "Innovation Champions" the firm appointed in 2016, will focus on enhancing the business of law and driving lawyer education and skills development through writing articles, developing and delivering seminars and masterclasses, and developing education materials focused on innovation for legal professionals.
"A big part of successful innovation is about taking a calculated approach to risk-taking, failure and evaluation, before trying again," Mansour said. "It's an approach that is embraced at Clayton Utz and it is one I'm hoping to inspire and encourage within the broader legal sector through my fellowship with the Centre for Legal Innovation."
Mansour has a reputation within the Clayton Utz "Innovation Team" as a thought leader, said Brad Vann, the firm's director of innovation. The special counsel also mentors many junior team members.
"His appointment reflects his passion and drive to see innovation become synonymous with the legal profession, and he will no doubt make an important and significant contribution," Vann said.
Mansour is part of the firm's national corporate practice. He has finished formal training in innovative thinking at Swinburne University and at Inventium, a science-focussed innovation consultancy.
"Innovation is driving change in all aspects of the legal profession. Samy's experience will be invaluable in the work the CLI is doing to support the profession in responding to and leading disruption and to stay competitive," said Terry Mottershead, CLI director.
Mansour said that he hopes his work during his fellowship will encourage members of the legal profession to think about risk-taking and failure in a different way.
"My goal is to inspire others to take some simple, practical steps to develop their own innovative culture, wherever they work," he said.
Related stories:
Transformation is both a fast and a slow game
Top firm aids largest company to list this year on the ASX