Several of the insurance specialist's former team members also joined the move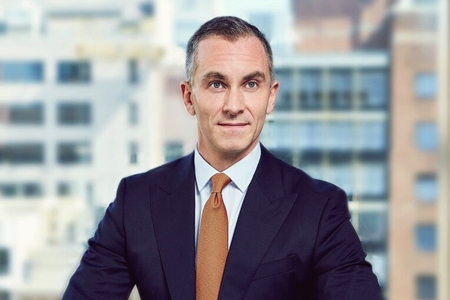 Clyde & Co has called up another new partner in Sydney from Norton Rose Fulbright (NRF).
After reports earlier this year that John Moran would move from his former shop, the insurance expert has officially joined the global firm.
Several of Moran's former team members also joined in his move. Senior associates Mairead Cusack and Travis Luk and associates Richard Berkahn and Reece Corbett-Wilkins are now also at Clyde & Co.
The appointments come after the firm also welcomed partner Cameron Thomson from NRF earlier this month. Thomson was tasked to lead Clyde & Co's non-contentious real estate practice.
Moran leaves NRF, which he joined in 2012 when he moved from Ireland to Australia. He was promoted to the NRF partnership in early 2016.
His practice covers cybersecurity and IT liability and professional indemnity, as well as financial institutions and directors and officers liability. He is admitted in New South Wales, Ireland, and England and Wales. His practice complements the firm's insurance footprint in Australia, Clyde & Co said.
With Australia's new notifiable data breach regime, which came into force in February, and the European General Data Protection Regulation (GDPR), that's expected to be enforced starting 25 May, Clyde & Co expects a noticeable increase in demand for specialised advice in the area in Australia this year.
"John's early specialisation in this area will benefit clients, especially later in the year as regulators explore the powers available to them under the new legal regimes. It is also expected that organisations will focus more on incident response preparedness in 2018, with clients looking to build specialist advisors into their incident response plans," the firm said.
Moran has played key roles in diversity and inclusion, technology and innovation, and graduate recruitment in his part firm. As part of NRF's innovation committee, he helped oversee the implementation of several client-facing technology-driven efficiency projects.
"John has a standout reputation in the insurance industry and a practice that runs across the core of our insurance business in Australia. His addition will be of benefit to our clients locally, in the London market and globally," said Simon Konsta, Clyde & Co senior partner.
Clyde & Co has grown from four partners in two offices to 25 partners and more than 200 staff in four offices since the firm launched its Australian operations in 2012.