The new managing partner has served as regional head of the APAC capital markets practice for the last five years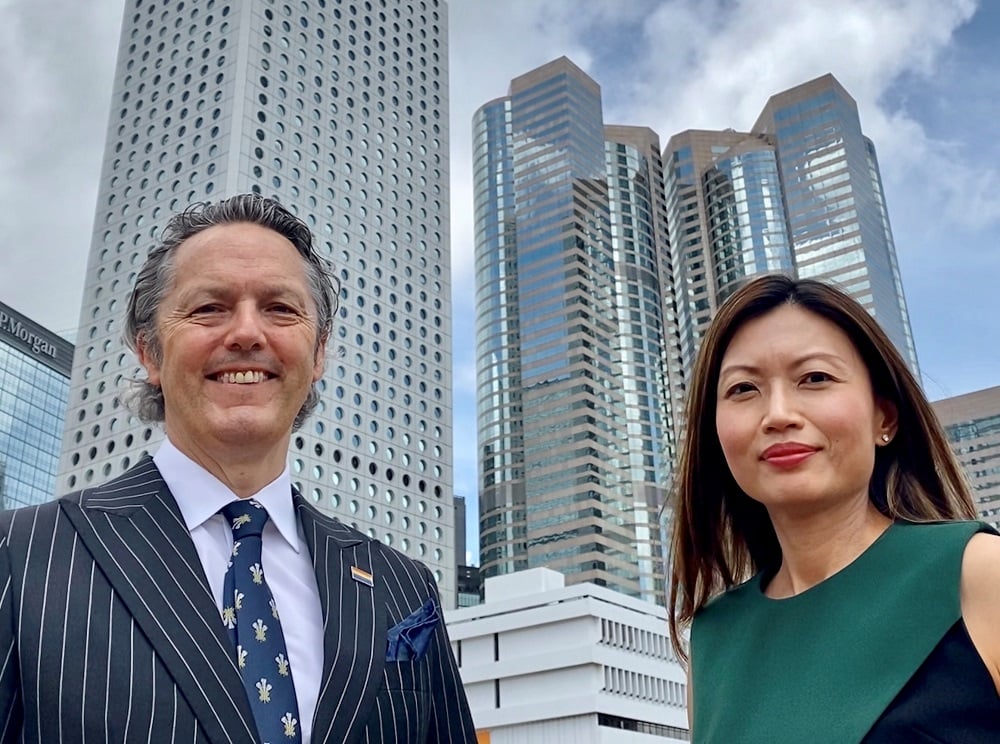 Clifford Chance has announced the appointment of Connie Heng as the new regional managing partner for APAC.
Heng first joined the firm's Hong Kong office in 2000, and made partner five years later. From 2012 onwards, she has been part of the firm's delegation to the World Economic Forum in Davos. A strong supporter of inclusion initiatives, she also established Clifford Chance's first women's network in the APAC region.
In 2015, she began her tenure as a regional head of the firm's capital markets practice in APAC. The firm said that Heng "has reinforced [the practice's] position as the strongest in the region with more than 100 capital markets specialists covering the full spectrum of global capital raising activities."
She also became part of Clifford Chance's global wider leadership group in 2018, which the firm said provided her with "valuable insight into the firm's global strategic agenda."
Heng will succeed current APAC regional managing partner Geraint Hughes.
"The firm, now entering its fifth decade in the region, is in an enviable position advising on the top deals, using and developing the latest technology to provide clients with the most efficient service and attracting the best talent through a collaborative and innovative mindset. I am delighted Connie will be taking on this role. Her leadership skills, along with her deep market knowledge, are what's needed to head such a dynamic and high-performing practice," said global managing partner Matthew Layton. "On the wider leadership group, Connie has consistently brought a fresh and challenging perspective, her diversity of experience and insight is immensely valuable to our decision-making and I am extremely pleased to see her take up this key leadership role in the firm."
Layton praised Hughes's leadership over the four years of his term in the position.
"Geraint has done an outstanding job ensuring our team has anticipated the needs of our clients and encouraging a culture of collaboration that has led to four years of accelerated progress in Asia Pacific," he said. "The firm is particularly grateful for his thoughtful leadership during the ongoing COVID-19 pandemic; his experience and insights have been invaluable as the virus has spread globally."
Heng will officially assume her new role on 1 November, and she will be working closely with Hughes in the next few months to facilitate a smooth transition.
"It has been an honour to lead our diverse and talented team during the past four years. I'm thrilled that Connie has been appointed as my successor. We've worked together since 2000. She's a fantastic role model who will lead our team to success in the decade ahead," Hughes said.
Heng expressed her excitement with the appointment, which she said gives her the chance to take the reins in a region that "has emerged as an active player and driver of growth in the global economy."
"I am hugely proud of what we have achieved in recent years under Geraint's leadership. I look forward to working with my fellow partners and other colleagues in the region and beyond to ensure our teams are working as seamlessly as possible across practices and sectors to offer the best service and legal insight in the market, always driven by an unrelenting focus on our clients' needs," she said. "Promoting the firm's core values of a diverse and inclusive culture will also be a priority for me: this is something I care about passionately, and which is incredibly important to our people, our clients and to our future success."
Hughes will continue as a partner within Clifford Chance, and the firm will reveal Heng's successor as head of capital markets later in the year.