The firm tapped its international network of lawyers to complete the deal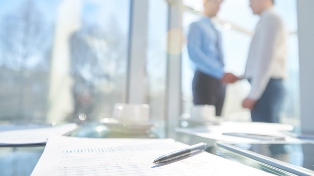 Clifford Chance
has advised investors on Toshiba's JPY600bn (USD5.4bn) share placement. The global firm tapped its international network of lawyers to complete the deal, which involved the issue of new Toshiba shares to 60 fund investors from outside of Japan.
Partner Reiko Sakimura led the firm's team in Tokyo. She was supported by partner Masayuki Okamoto, counsel Chihiro Ashizawa and senior associate Masafumi Shikakura.
The team also included more than a dozen lawyers and paralegals, including senior associates Yasuaki Dote, Hitomi Kurokawa, and Yu Nimura and associates Yuki Hoshinaga, Hisao Ito, Yosuke Nomura, Keisuke Otsuka, and Shin Setoyama.
Sakimura said that the transaction is strategically important for Toshiba. The Clifford Chance lawyers had to focus on teamwork and communication as a large number of parties were involved in many jurisdictions, she said.
Last year, the conglomerate hired major US outfit and restructuring-specialist firm Weil Gotshal & Manges as Westinghouse Electric's financial troubles
threatened to sink the storied Japanese giant
.
Related stories:
Japanese giant calls on restructuring pros amid impending collapse
SG tables license renewals as it weighs top foreign law firms' impact