In an age of politicians like Trump who can tweet up a storm in a moment, a US firm tells corporates how to prepare for the worst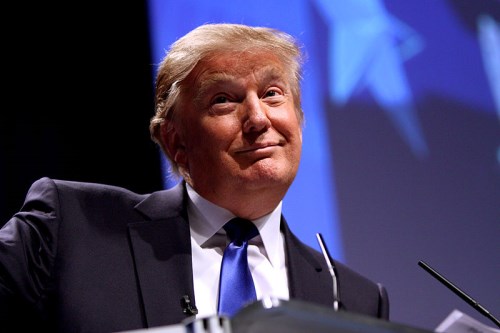 US President Donald Trump's tweetstorms have brought social media use into such keen focus that a top US law firm has felt the need to craft an official guide on how to deal with "social media attacks" (SMA) from politicians.
Cleary Gottlieb Steen & Hamilton, in a memo published last week, said that the practice, known as "jawboning," is an old political tactic, but that the overt use of the tactic by the US President highlights that the game has changed.
"The nature and frequency of jawboning in the current environment makes this a serious issue for boards and management at a wide variety of public companies, in a way that it has not been in the recent past," the firm said.
In the note meant to guide board-level discussions on SMAs, the firm identified three main areas that public companies, especially their senior legal advisors, should consider – governance, executive compensation and employment-related issues, and communications.
Cleary Gottlieb suggests that companies should consider observing social media for relevant information if they do not already have social media monitoring processes in place. Even before matters arise, the firm said that board and management teams should be aligned in their thinking about SMA response. This includes setting a clear threshold when the board should be involved in a matter and the way a board would be consulted in these situations.
When matters are serious enough to involve the board, it is important for the group and the management team to understand what led to and what was expected from corporate decisions, evaluate criticisms on their merits, and explore alternatives if available. The consultation process should involve considering costs and benefits of adjusting or not adjusting in response to the SMA and whether the management and board have conflicts of interest. It is also important that a time frame for response is set.
Cleary Gottlieb said that advance preparation for communication in case of an SMA is critical. Companies are also encouraged to have proper disclosure controls and procedures in place. In addition, companies can also take a proactive approach, choosing to publicise business decisions, even when they are already widely expected, to minimise the risk of an SMA and the company having to take a defensive stance. Companies should also consider whether their response should be private or public or whether or not they should respond at all.
"The potential impacts of SMAs may diminish as time goes by. In the meantime, the uncertainties and risks are significant enough for management and boards at many companies to consider the issues carefully, as a matter of prudent preparation," the firm said.
Cleary Gottlieb has more than 1,100 lawyers working out of 16 offices around the world. In Asia, the firm has offices in Beijing, Hong Kong, and Seoul.
Related stories:
US GCs upbeat on Trump administration
As Trump's star ascends, lawyers report racist behaviour