The transaction is first to be both Australian-dollar-denominated and governed by Australian law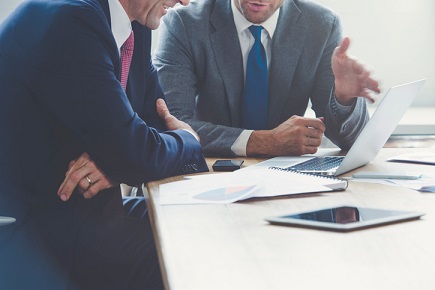 Clayton Utz
has acted on a landmark transaction for the Australian debt market that sees Australian Technology Innovators (ATI) raise a $350m Australian Term Loan B deal for its two subsidiaries, InfoTrack and LEAP Legal Software.
The transaction was co-led by Clayton Utz capital markets and finance partners Stuart Byrne and Alex Schlosser.
LEAP Legal Software is the exclusive provider of the LEAP legal practice management software. Meanwhile, InfoTrack provides cloud-based integrated search and services platform for professionals. Both companies utilise software-as-a-service (SaaS) models, said Byrne.
According to the law firm, the transaction marks the first stand-alone domestic TLB deal for a corporate borrower which is both Australian-dollar-denominated and also governed by Australian law.
"In the past, we've seen private equity sponsors and certain Australian corporate borrowers tapping into the US TLB market where the transactions were either US-dollar-denominated and then swapped back into Australian dollars, or more recently, Australian-dollar-denominated but still governed by New York law," Schlosser said. "As a fully Australian-law deal, the ATI deal is a clear sign that the institutional lending market has come of age in Australia which is likely to encourage more corporate borrowers in Australia to tap the 'covenant-lite' terms of the TLB market."
For Schlosser, the shift towards institutional investors taking a greater share of the term lending market in Australia has long been expected, with tighter capital and liquidity requirements under Basel III likely contributing to the increased uptake of term debt by institutional non-bank lenders.
Byrne and Schlosser were assisted by a team of special counsel, senior associates and lawyers comprising Kate O'Donovan, Patricia Paton, Steve Siopis, Annella Cox and Jeffrey Tang.