Top tier firms appear divided on whether professional legal education is best taught in a classroom or at the 'coal-face'.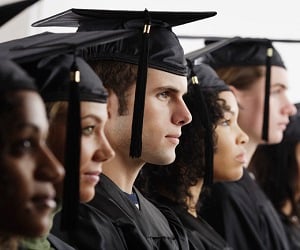 Top tier firms appear divided on whether professional legal education is best taught in a classroom or at the 'coal-face'.
What's happening in New Zealand's professional legal education space could have implications for Australia, the chief executive of Sydney-based
College of Law
says.
New Zealand's Institute of Professional Legal Studies (IPLS) last month
announced
introduction of a "chalk-and-talk 13 week nine-to-five" Professional Legal Studies Course – and two of the country's top tier firms have since signed up.
College of Law's Neville Carter believed the course had the potential to change to whole industry – but only time will tell.
"What the other course has done is actually quite remarkable, and could be the most remarkable initiative of its kind sort of anywhere in legal education in this part of the world in recent times.
"All progress in education is about experimentation, so it will be a remarkable initiative, and it will have remarkable outcomes – we have no doubt about that.
"It's essentially a full-time classroom chalk-and-talk 13 week nine-to-five programme of the type that operated in New Zealand – and for that matter, Australia – for many, many years until turn of the century, when changes started to occur everywhere."
A former foundation director of the IPLS, Carter said there were a number of possible outcomes for the course.
"It might succeed in a back-to-the-future scenario by powerfully asserting classroom pedagogies in professional education in New Zealand, and it might turn out to be an equally remarkable misjudgement about what law students and law firms see as contemporary, on the one hand, and generationally out-of-date on the other."
One New Zealand top tier firm who is still opting to use the College of Law course is Simpson Grierson.
The firm's HR director, Jo Copeland, said having all juniors out on-site for a quarter of the year operating in a classroom environment, without real work experiences, did not work for the firm.
"We get a huge amount of value out of our juniors staggering their professionals programmes throughout the year. Our students get an extra 3 months of on the job work experience as compared to their peers who opt for the full onsite programme. And it means we always have people available to lend a hand."
What the new course could mean for professional legal education everywhere
IPLS's new course reflected what was happening in education all around the world, Carter said.
"Students are looking for more time engaged with teachers. Whether that also means they want less time in a digital environment is another question, but it is quite a remarkable initiative. We are watching it very closely, and it will be most interesting to see the outcomes."
The College of Law would continue to rely on workplace environments, he said.
"Students at the coalface, working with partners and clients and managing their professional programme separately from the workplace.
"We will also introduce some increased level of face-to-face, and we will sort of assess that over the next 12 months. We would not go as far as the other provider. But we will – at the request of some firms – increase the face-to-face component."
Carter said the IPLS course operating at the same time as the College of Law course constituted a "really well set-up, controlled experiment".
"We will have a cohort of students in one side of town in an intense nine-to-five 13 week chalk-and-talk classroom environment, which is designed to give intense preparation in work-readiness. And we'll have another cohort of students on the other side of town that are covering the same content but who are also in the workplace, working with partners in firms and crimes and files in a real world environment."
The only thing Carter said he knew for certain was the fact the two groups would talk to one another.
"Pretty early on, there will be a settled student view about what's the best experience. I think the other provider has a long established programme with very skilled teachers, and we wish them well. But we think we know our students, and they are digital natives, and they are ready to go – they want to start work.
"But you know, it's an interesting stage, the next twelve months of experimentation."