Founder says COVID-19's impact on families created the right opportunity to open the practice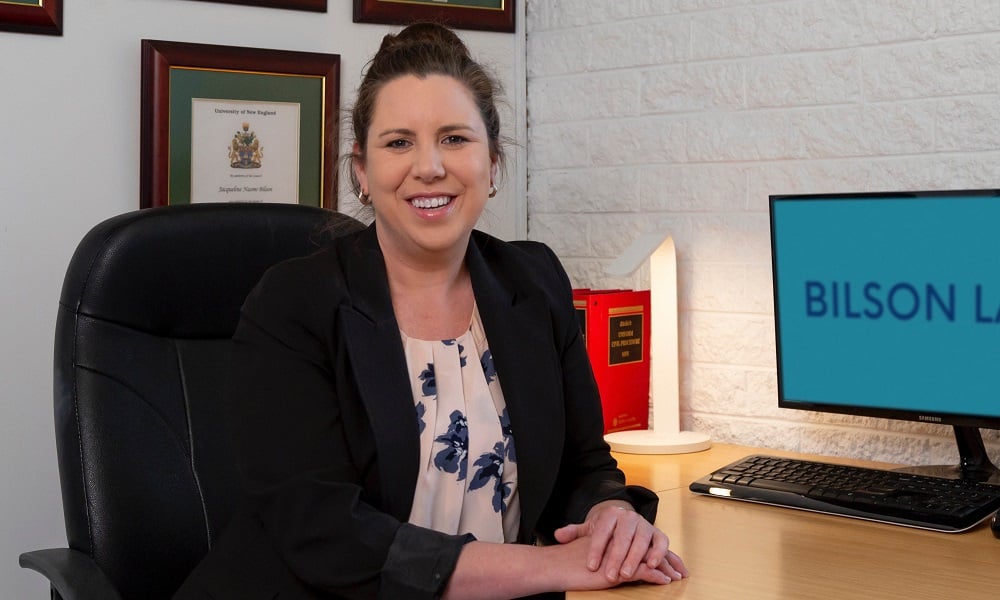 Solicitor Jacqui Bilson has launched Bilson Law, a new family law-specialist practice, in the Central Coast region.
"COVID-19 has brought about a new set of challenges for families. With separations on the rise along and increased mental health issues, the Newcastle and Central Coast areas need a compassionate family law service now more than ever before," Bilson said. "With so many people struggling financially with COVID-19 related job losses and pay reductions, it became essential for me to act. Now is the time to open Bilson Law."
Bilson holds degrees in both law and psychology, as well as a graduate diploma in legal practice. She has worked with at-risk youth, Aboriginal and regional communities and people with disabilities over the past 17 years.
She has also assisted offenders, including those in custody, and has particular expertise with matters involving serious risk allegations and family violence. She has taken on cases related to the Magellan Protocol.
Bilson combines her strong understanding of family law with her experience as a qualified counsellor.
"I see the family law arena as an opportunity for clients to heal, a pathway to a new approach to life including setting boundaries, a chance for clients to refocus and embracing a new sense of self," she said.
Bilson intends to implement an ethical billing model for the practice, which she considers crucial in an environment impacted by COVID-19.
"I believe that ethical billing is essential and will, I hope, become the norm as more clients speak up about their individual financial situations," she said. "Ethical billing is about being properly informed; for example, having aspects of the family law matter such as a solicitor having to attend court or to draft documents and so on as a set and prearranged fee. There's complete transparency and a greater understanding and connection between the solicitor and the client."
Bilson also said she aimed to collaborate with "likeminded business owners in Sydney, Newcastle and across the Coast."
"I think it's critical to build a network of connections, especially during these uncertain times, being able to refer a client to someone who is trustworthy and can offer a safe place to resolve disputes, is one of my goals for the business," she said.