Ken Jagger, LOD co-founder, tells Australasian Lawyer what the investment means for the business in Australia and beyond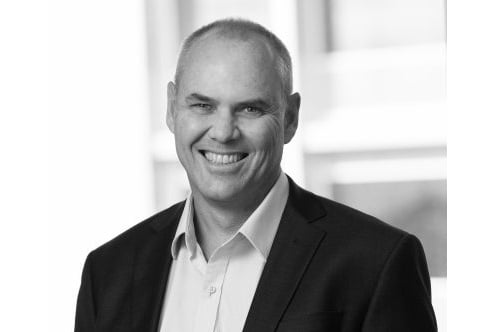 Ken Jagger and the rest of the team at LOD – Lawyers on Demand have big plans for the NewLaw outfit. A capital infusion from a private equity firm will just hasten those goals, he told Australasian Lawyer.
Last week, LOD revealed that it and its majority stakeholder, Bryan Cave Leighton Paisner (BCLP), have agreed to an investment from mid-market UK-based equity firm Bowmark Capital. Financial terms of the deal were not disclosed, but Jagger, LOD's co-founder and global COO, confirmed that BCLP will not retain a stake in the company.
"BCLP will not retain a stake a in LOD. However, the management structure at LOD will remain unchanged," he said.
He confirmed that Tom Hartley will continue as CEO. He also said that he and the other co-founders – John Knox and Simon Harper – will continue to lead the business.
The investment is all about new opportunities, Jagger said.
"Partnering with Bowmark Capital will allow us to explore a number of new opportunities in service lines, office locations, and support technology," he said. "We firmly believe that this partnership will allow us to continue to innovate and lead the alternative legal services market providing better support to our lawyers, consultants, and clients."
In Australia and the Asia-Pacific, that means focusing on key areas to boost growth.
"Bowmarks' investment will allow us to accelerate our plans in Australia and the greater Asia-Pacific region," Jagger said. "In particular, we intend to increase our consulting and technology capacity to allow us to deliver specifically designed and tailored solutions to meet our clients' needs."
All of this is in service to providing more value to clients.
"We believe that this partnership with Bowmark will place LOD in a better position to offer our clients the solutions that they need," Jagger said. "The quality of our lawyers and consultants, combined with specifically designed solutions and enhanced technological support, will allow us to provide a more valuable service.
"The legal market is now developing at a rapid pace, and there are exciting opportunities in the future for both lawyers and users of legal services. We firmly believe that Bowmark will help us accelerate our ability to innovate, expand our offering and keep LOD at the leading edge of the legal sector," he said.
Jagger founded Balance Legal in Perth in 2008. That same year, Knox founded Advent Lawyers in Sydney. Jagger, a former Freehills partner, and Knox, a former Allen & Overy head of business development, would combine their brainchildren in 2012 to form AdventBalance.
LOD and AdventBalance merged in 2016 to form the world's largest flexible lawyer firm.