One MP is championing a plan to force judges to live where they work.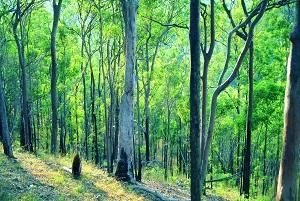 The national member for the Northern Tablelands Adam Marshall is calling for the elimination of the fly-in, fly-out model for judges, urging for judges to live in regions where they work.

The 'Judges for the Bush' proposal calls for new judges to be permanently installed at Coffs Harbour, Orange, Port Macquarie, Taree, Wagga Wagga and either Armidale or Tamworth. Currently, there are only two judges based outside of Sydney, Wollongong and Newcastle, at Lismore and Dubbo.

"Judges living here in the regions would deliver more cost-effective and efficient justice," Marshall said.

"They will live in the region which has to deal with the implications of their decisions on the bench, and their rulings will be better informed by community expectations."

According to a report by the Daily Examiner, Marshall said ending the fly-in, fly-out arrangements would reduce delays, the backlog of which reached 2000 cases at the end of last year.

The Baird Government responded for a $20m funding package in December, to increase the number of regional court sitting days and increase the number of temporary acting judges, among other measures.

But Attorney-General Gabrielle Upton said she wasn't convinced of the 'Judges for the Bush' plan.

"The decisions about where and when District Court judges sit are made by the Chief Judge of the District Court," she said.

"The NSW Government recently appointed two District Court judges as part of a $20 million investment to help ease the backlog of criminal case trials in NSW.

"This investment will mean more than 250 extra District Court sitting weeks to keep our justice system working.

"Locating permanent presiding judges at locations that don't sit continuously throughout the year may not be the most efficient use of judicial resources."

A NSW Law Reform Commission report found that in 2014, Lismore's average wait had reached 401 days, almost double the 206-day delay the previous year.