JWS adds litigation strength to Sydney team... Litigation funder announces senior hires...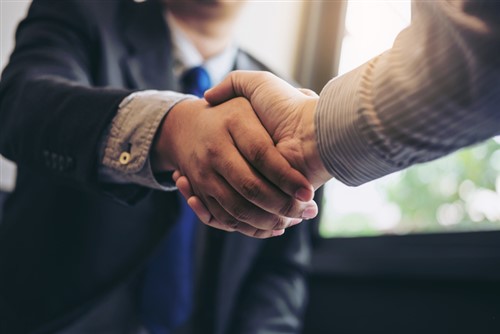 Leading transactional lawyer Stefan Luke has joined DLA Piper in Brisbane from King & Wood Mallesons.
The corporate partner's experience includes M&A, private equity, and major projects; with experience in capital raisings, general corporate, governance, securities law and listing rule matters across a range of industry sectors.
Jim Holding, Co-Managing Partner in Australia said: "We are delighted to welcome Stefan to the firm. His appointment expands our transactional capabilities in the region, particularly in the energy, resources and infrastructure sectors."
DLA Piper appointed another former KWM partner to its Australian team in January, and there are several partner promotions effective this month in Asia Pacific including Alyson Eather (Finance, Projects and Restructuring) and Eddie Ahn (Tax) in Australia.
"We continue to invest in and support the development of our people across a broad range of strategic practices, sectors and geographies," commented Melinda Upton, Co-Managing Partner in Australia. "These additions to our partnership enable us to best respond to client demand in the region and further expand our global offering to our multi-national clients."

JWS adds litigation strength to Sydney team
Mark Easton has joined the Sydney office of Johnson Winter & Slattery as a partner in the commercial litigation team.
Easton joins from K&L Gates with significant knowledge and experience in relation to disputes arising from corporate transactions, commercial contracts, joint ventures, resources and infrastructure projects, and intra-company disputes.
At his old firm he acted for Australian and international clients in relation to the strategic management and resolution of complex commercial litigation and disputes across the energy and resources, infrastructure, manufacturing, funds management and real estate sectors.

Litigation funder announces senior hires
Burford Capital has announced two new senior leaders as the litigation and arbitration funder continues to grow.
David Perla will oversee the firm's global marketing and originations as managing director, while Greg McPolin joins as managing director with a focus on US originations.
Perla is an entrepreneur and legal industry leader. He created worldwide legal process outsourcing provider Pangea3 which became part of Thomson Reuters in 2010. McPolin was recruited by Perla to work at Pangea3.
In 2017, Burford saw a record-setting year in which it committed U$1.3 billion to commercial litigation and arbitration. The firm now has more than 100 staff, including 50 experienced lawyers.